Hiya everyone!
After a weekend -that should have been a lot more Shadowhuntery- at Forsaken convention in London, I'm back home with… no photos or autographs from the guests attending the con but with the THE MORTAL INSTRUMENTS COLOURING BOOK with illustrations done by Cassandra JP. She's done Shadowhunter drawings ever since I started the series (so that makes it approximately 6 to 7 years) and her work just keeps blowing me away.
I won't spoil (too much of) what's in the book but I can say I laughed out loud when I admired the pages. It included Mangoes, Malec and lots of other material and spans over all 7 books.
I love it so much ❤
Anyway… that is not what this post is all about.
In this blogpost I want to talk to you about Fandoms and which of them I'm part of.
---
What is a Fandom?

Basically, every single thing you consider yourself a fan of is surrounded by a fandom. If you think of world-famous TV shows like; Game of Thrones or Skam, you can assume there's a fandom for it.
Fandoms are mostly active on social media like: Tumblr, Twitter and Facebook but they can be active anywhere.
---
So here's a list of the fandoms I am proudly part of: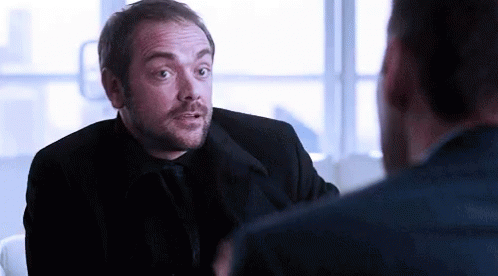 ---
Shadowhunters.

This was my collection 2 years ago. It has grown a little throughout the years with -of course- Lady Midnight, Tales from Shadowhunter Acdemy, A History of Notable Shadowhunters and some magnetic bookmarks of the characters, yet another version of City of Bones, the TMI colouring book, a Malec throw-pillow, an Angelic rune throw-pillow and the hardcover of Clockwork Angel. 
It's safe to say I have a slight obsession when it comes to Cassie Clare's shadowhunters. I have two tattoos of these books, watch the show like it's a lifeline and went to a convention about it.
I was drawn to this fandom about 6 to 7 years ago when I first started reading City of Bones. The Mortal Instruments is a story about teen shadowhunters who are trying to find their place in the world. In the beginning we follow Clary Fray, who comes across a group of teenagers in a nightclub and watches them murder someone. This moment sets her off into a whole new world where demons, werewolves, warlocks and faeries truly exists and nothings seems the way it seems.
In a world where her life is in jeopardy, Clary learns all about what it is to be a shadowhunter and faces all kinds of battles in order to learn what happened to her mother, who her father really is and why she can't seem to remember ever seeing any demons before that fatefull night.
And that's not all! In this crazy bookseries we know another series that is actually the prequel to The Mortal Instruments. The Infernal Devices is a trilogy about the ancestors of our beloved characters from TMI.
And -possibly- it's even better than TMI. This time we follow Tessa Gray as she travels to London to live with her brother, after her aunt passed away. But before she can rest assured, she's whisked away by a warlock duo and trained into powers she never knew she had.
It's then that she meets Will Herondale, a shadowhunter from London. He, and his fellow shadowhunters at the Institute, will protect Tessa from harm and together they'll find the answers behind her brother's disappearance and why Tessa can do what she does.
And just when you thought this was it, Cassandra announced she would write three more bookseries. One taking place in between TID and TMI, one taking place after TMI and one taking place after the last one.
It's insane!!!
---
The 100.
Back in my Tumbling days, my dash was flooded with gifsets of a guy and a girl where the blogger would be all over the fact that the guy called the girl 'Princess'. It happened so much that I wanted to know where it was from, so I did a little research on Youtube and watched some trailers.
After that, there wasn't any going back. I watched the entire first season within two days and got sucked into the fandom. Especially the Bellarke fandom.
It's been one hell of a ride ever since. I went through the Bellarke hate, survived the Clexa era, sat through Jason's tirade on how the show wasn't about shipping this or shipping that but about the 100 teenagers, watched how Jason turned that tirade on his actors and made sure they knew never to talk about Bellarke (while Clexa was fine) during Q&A's, was horrified by how Jason treated Ricky on set and eventually turned my back on the fandom for a little while during the 3rd season hiatus.
I was done being treated like crap for shipping Bellarke and be passionate about Bellamy's character.
But I'm back in the game now and I love the fandom and the TV show more than ever. This season has been treating us really super! I can't wait for this short break to be over and watch a new episode tomorrow ❤
---
Maasassins.

You might have guessed it from the image above, but the Maasassins fandom is the fandom behind all of Sarah J Maas' books.
I'm a fan of both of her bookseries, and I'm literally dying to find out what happened next.
A Court of Wings and Ruin is due May 2nd. Only 6 more days to go and the world will know what happens to Feyre at the Spring Court, how Rhys has handeled being apart from his mate AGAIN. We'll finally find out who or what Amren truly is, what Hybern is up to, the truth behind Feyre's parents, whatever the heck Nests has become and of Elain and Lucien are ever going to accept the mating bond between them.
Maas is also responsible for calling my favorite character into life, namely: Chaol Westfall. She's even writing a novel about him (because he was absent in EoS) ❤ .
If you want to know what her books are all about, click here to find out more.
If you love fantasy (higher fantasy) combined with YA/NA elements, you should definitely check her out 🙂
---
Disney.
I've made it my life's mission to collect all the Disney classics on DVD. Even after all these years, I'm still in love with the classical Disney movies where they did everything by hand. I loved the drawings, the coloring and the music.
Nowadays most Disney movies (if not all of them) are animated in a way that doesn't appeal to me anymore.
I'm weird that way, I guess.
My favorite Disney movies are:
Pocahontas
Peter Pan
101 Dalmatians
The Lion King
To be honest, I haven't watched a lot of their newer stuff. I've seen Finding Nemo (that one was hilarious!) and I've watched Big Hero 6, but still I prefer the older ones.
---
Supernatural.
To anyone who knows me personally, it's not a big secret that I'm part of the Supernatural fandom. My living room wall is covered in convention pictures of me and one of the cast members.
I went to two SPN conventions and had the chance to meet: Jensen Ackles, Misha Collins, Jared Padalecki, Mark Sheppard, Mark Pellegrino and many many more.
I got into this TV show due to one of my best friends. I watched some of the first season episodes a long time ago but never stuck to it until my friend sat me down and made me watch it.
My life as I knew it was over :p I literally watched 7 seasons worth of Television within a week (later on me and my friend watched all 8 seasons within a weekend, whoops) and sobbed my way through most of it.
I stuck by the show, watched all the new episodes the minute they aired and sunk deeper and deeper into the fandom…. until a few weeks back.
The show is currently losing its appeal to me. They're redoing all the old stuff and some of the characters are ruining the whole thing. I'm currently trying to save up on episodes just so I can binge them all and maybe skip some of them if I feel the need to.
---
SKAM.
I fell into this fandom November last year when I went to Stockholm with two friends of mine (one of them being the one who got me hooked on SPN) to see Dan Howell and Phil Lester.
During that weekend we watched the first few episodes of SKAM and I was completely blown away by the greatness of it all. It had everything I ever needed in a show about teens. It was real, it was authentic, it had great music and the actors are fantastic! Combine all those elements with a killer script and you've got yourself a world-famous TV show.
SKAM is a Norwegian TV show which tells the story about a group of teenagers attending Nissen high school. The first season follows the story of Eva who has fallen out with her best friend but is trying to settle into school again while juggling with boyfriend troubles.
The second season is about Noora, one of Eva's friends, while she's being seduced by high-school sweetheart William.
The third season is about Isak, a young in-the-closet- gay kid who hasn't really accepted himself yet and is trying everything to hide the fact that he might be attracted to boys…. until he meets Even.
The fourth season (which is currently airing) is about Sana, another of Eva's friends, and we follow her as she tries to maintain her friendships with Noora, Eva and Vilde while being faithful to her religion.
---
And then the fandoms I'm part of but not actively…
Next to the main fandoms where I'm actively part of, I'm part of a few fandoms but without the participation part. For these fandoms I don't really keep track or tweet about, talk about much or stay up all night for to look for fanart, theories or whatnot.
Divergent
Harry Potter
The Hunger Games
Modern Family
Vampire Academy
Lord of the Rings
Pirates of the Caribbean
Red Queen
Japanese Anime
Asian Dramas
W.I.T.C.H
The Shannara Chronicles
---
I'm kind of a multifandom kind of fangirl. I don't have one singular fandom to cry over or scream in feels about.. I have several that ruin my life :p
But I wouldn't trade my fangirl life for that of an ordinary fan. I like being part of it all, spend so much time on my favorite characters and familiarizing myself with the books, the show or band. I like communicating with other fans and talk about our idols, our heroes and why we like that particular thing.
It's what makes the fandom life fun.
With love,
Leanne