Hiya Everyone!
I haven't been able to blog in a while do to busy times at work but here I am, back in the game. When I read up on my notifications and scrolled down my reader, I noticed the lovely Marie from the Kookbookery nominated me for the Liebster Award.
Thank you, Marie!
You should definitely check out her blog! She's tagged me in some awesome stuff before and I've told you to check her blog out before but I really mean it. Her writing is lovely to read and her posts are amazing ❤
---
I was tagged/nominated for this award once before, but since my blog is something that means a lot to me, it's always amazing when someone nominates you for an award or tags you in something. And therefore I'm accepting this nomination again.
The Rules;
Thank the person who nominated you.
Answer the 11 questions they gave you.
Nominate 11 blogs.
Give them 11 questions to answer.
---
1. You're stranded on an island and the only item you brought was a book. Which one is it?
I always carry a book with me. Either it's the one I'm currently reading or it's one that I love reading over and over again.
If I were to strand today or tomorrow, it would be Empress of a thousand Skies by Rhoda Belleza.
It was in my Fairyloot box a couple of months back but it hasn't drawn my attention yet. I'm trying to get through it but it's slowly dragging me into a reading slump at the moment. Hopefully the pace will pick up soon since most people on Goodreads seem to love it.
---
2. If you could invite 3 book characters to your birthday, who would they be?
Oh Geez…. ehh… I seriously have no idea because there are soooo many characters I would like to meet in real life. To choose only 3…..
I'd definitely invite Chaol Westfall from Throne of Glass. He's a character that I'm really passionate about. Many fans still hate him for what he's done during Queen of Shadows but very few seem to recognize the human parts of him and understand why he was a jackass most of the time during that book.
He's one of my top favorite characters, and I'd die if he'd show up for my birthday.
Another character I would invite is Feyre Acheron from A Court of Thorns and Roses by Sarah J Maas. Amongst all the badass females in the books I have read, she's without-a-doubt the most badass. I love her wit, her view of life and her character development.
The third character I would invite is William Herondale from The Infernal Devices by Cassandra Clare because…. well… why not :p
---
3. Your house is on fire! If you could save one book, which one is it?
Oh crap…. Honestly, I'd begin chucking them all through the window and hope they won't get damaged too much. But if there was only one…. I seriously don't know. I'd probably end up without one because I'd spent all my time trying to decide which one to save.
There's too many books on my shelves that are precious to me. I want to save my signed books but also the books that make me keep falling in love with reading….
I can't decide.
---
4. Name one book character for each; Kiss/Marry/Kill
Kiss:
Rhys from A Court of Thorns and Roses
Marry:
Khalid Ibn Al-Rashid from The Wrath and the Dawn
Kill:
Jon Snow from Game of Thrones
---
5. Name a book character that you love to bits but others don't.
CHAOL
FREAKING
WESTFALL
---
6. What characteristics are you looking for in a book-boyfriend? The kind that would make you fall instantly for them?
Name one if there's someone that comes to mind.
I'm not one to look for book-boyfriends when it comes to reading. It usually sort of hits me in the face while reading, I guess. One minute I'm fine and the next I'm a sobbing mess because someone is insulting my bae and everything is going to hell.
I guess I'm most passionate about characters that remain a mystery throughout most of the books. The ones who challenge the main character, who make them stronger and better as a person. Or the ones with a really thick facade that make them seem cold and hard as stone, when in fact they're really kind and generous behind it.
Like Jace Herondale, or Ronan from The Raven Cycle.
---
7. Is there a book close to your heart? The kind that connects to you on a personal level?
There is. In fact… there are several. The first that comes to mind is City of Bones, the first book in The Mortal Instruments series. This book brought me into the fandom life and gave me the opportunity to meet other readers and talk about books with them. It's the first fandom I felt at home with and it's helped me to get out of my shell.
The second book that comes to mind is Perks of Being a Wallflower. It was one of the first contemporary reads I finished and it's stayed with me ever since. Not because it's the first cp read I did but because of its content.
I was very much like Charlie, in a way, and suddenly felt like people could understand how my mind worked sometimes. I'm not anti-social but some things are more difficult to me than to people who make friends easily. I find talking to people hard so I tend to stay in the background a lot.
The third book is my paperback copy of Fallen. Not only did Fallen get me into reading, it was also the first book I got signed personally by Lauren Kate. That copy will always mean something special to me.
---
8. You have a friend who's not into books but is willing to give it a try. Which book would you recommend?
Well… if it's a friend I would probably end up giving them one of my favorite books which is either The Wrath and the Dawn, The Mortal Instruments, Throne of Glass, ACOTAR or Vampire Academy but it really depends on the person and their likes and needs.
If they wanted to read a contemporary, I'd recommend:
If they wanted to read a dystopian, I'd recommend: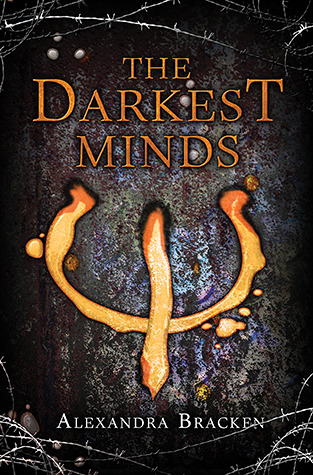 If they wanted to read fantasy, I'd recommend: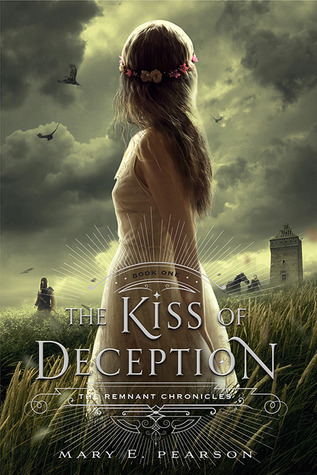 If they wanted to read science-fiction, I'd recommend:
---
9. Have you ever experienced second lead syndrome? If yes, in which book or series?
 OMG! Yes! All the freaking time!!
It's not even funny anymore… It's just sad, really xD
I had it with The Vampire Diaries, where I fell head-over-heels for Damon. And, yes, he was Elena's choice eventually but dayum… those first few books were hellish.
It happened again in The Kiss of Deception when I fell for …. yeah I'm gonna stop right there because you should read that book if you haven't yet and I don't want to spoil the end of book 1.
It happened yet again in White Hot Kiss by Jennifer L. Armentrout when I was rooting for Zayne and Layla, and I wanted them to grow old together, get married and have lots of babies… but nope… didn't happen.
And you'd think I might learn by now but NOPE. I did it again in Throne of Glass, where everyone seems to hate Chaol for everything he did and blah blah blah, and here I am… loving him and defending him like my life depends on it.
The only time my second-lead syndrome worked out was during ACOMAF. I was convinced my love for Rhys would damn him to be alone for the rest of his days while Feyre and Tamlin would hit it off in The Spring Court.
But this time… THIS TIME WAS DIFFERENT HALLELUJAH
---
10. If you had the chance to change the OTP of a book, which book would it be?
That would be Sydrian from Bloodlines….
I'm sad to say that, that OTP quickly became a NOTP the further in the series we got. The relationship between Sydney and Adrian became a little toxic, in my opinion. It got so bad that Adrian couldn't get through his days sober, without Sydney. Without her present, abducted or no, he fell into his alcoholism with no regard for his bondmate or whatever.
Might I mention that he didn't try to find Sydney or anything… not until someone pushed him to do something about the situation??
I just… I just… no…. that relationship became a NOTP in my eyes and I cringed my way through the last two books.
I'd much rather read about Eddie and Jill.
---
11. Is there a line from a book that you know by heart?
A couple:
"To the stars that listen and the dreams that are answered"
It's a quote from ACOMAF that's written on my bedroom wall.
"We live and breathe words"
It's a quote from The Infernal Devices that I have tattooed on my lower left arm.
"We accept the love we think we deserve"
It's a quote from Perks of Being a Wallflower that has always made an impact on me.
---
Those were my answers to the questions given to us.
Here's my 11 questions for you:
What got you to start reading books?
What's the best book-to-movie adaptation you've seen so far?
What is the best fanart of your favorite book?
What's your pet peeve when it comes to books?
Who is your favorite character and why is it him/her?
Hardcover or Paperback?
If you could bring a character back from death, who would it be?
Do you own any bookish merchandise? Show us some of your favorites, please.
If you could turn a book into a movie, which one would you film?
If you could change an ending of a book, which ending would you change and why?
Do you have any signed books? If so, which ones? If not, which ones would you like to get signed?
---
I nominate the following people for this award:
Have fun, y'all!
With love,
Leanne