This is not about blood or love. This is about treason.
Nearly a year has passed since Amani and the rebels won their epic battle at Fahali. Amani has come into both her powers and her reputation as the Blue-Eyed Bandit, and the Rebel Prince's message has spread across the desert – and some might say out of control. But when a surprise encounter turns into a brutal kidnapping, Amani finds herself betrayed in the cruellest manner possible.
Stripped of her powers and her identity, and torn from the man she loves, Amani must return to her desert-girl's instinct for survival. For the Sultan's palace is a dangerous one, and the harem is a viper's nest of suspicion, fear and intrigue. Just the right place for a spy to thrive… But spying is a dangerous game, and when ghosts from Amani's past emerge to haunt her, she begins to wonder if she can trust her own treacherous heart.
---
** newsflash **
MY READING SLUMP HAS FINALLY BEEN BROKEN BY THIS GODDAMN BOOK
Seriously, I have not been able to shake this state of continuous boredom when it comes to reading since early November BUT THIS BOOK HAS FINALLY DONE IT *does a happy dance*
I finished it in three days and that was only because I had a nightshift at work and couldn't read for 15 excruciating hours of my life. It was torture. All I could think about was this book. It was slowly driving me insane with desperation to keep on reading and find out what happens next.
The only downside to this series is, sadly enough, they came up with a new cover for the Hardcover editions which -if you asked me- do not live up to the older one. Apart from that, after having read the book, the new cover doesn't really make any sense to me. It's from a pretty important scene in the book but it doesn't really fit with Amani as a character. She doesn't work with a bow and arrow, and doesn't even know how to use one. I'm beyond glad I ended up buying the paperback version (with the 'old' cover) instead. Hopefully they publish the hardcovers with that one later on.
Now, about the book itself. You've probably already guessed by the start of this post…. I was taken beyond control by this intense sequel to Rebel of The Sands. I didn't really know what to expect, nor did I think it was going to blow me to pieces (due to the aforementioned reading slump) but it did in so many ways. From start to finish I could hardly breathe without needing to read on. I even had to keep myself from skipping sentences just so I could see what happened next.
It had complete control over me. I even dreamt about it.
"A new dawn. A new desert"
In Traitor To The Throne, we follow Amani roughly six months after the events of Rebel Of The Sands. By means of creating a sense of mythical story telling, Alwyn manages to establish a bridge between the two books, explaining what happened and where we pick up the story. She uses this technique alot throughout the book and it's really befitting of the book. It belongs there. She puts a huge focus on story telling and to how the stories can change when they're being fed from mouth to mouth. So when you get these small fragments of a different writing style, it gave off a real epic setting. It made a huge rebellion that much grander. A capture that much horrendous. A coup that much more bloody. A character that much more interesting, since you're getting a mythical kind of look on things besides the Amani POV.
In this book we travel to the city Izman, hometown to the Sultan of Miraji. It's where Ahmed, Jin were born and driven to escape after Delilah was born.
Via a horrid kidnapping, Amani is swept off towards the royal palace and is forced to live between its walls, and worse yet; the harem.
It's a dreadful place where there's only one clear rule: Fight or die trying.
As the king's personal Demdji, Amani has to do the king's bidding or face the consequences but it also means she's defenseless inside a snake den. Women trying to kill each other to get the Sultan's attention or that of his first son are making Amani's life a living hell. But that's not the worst part. The palace is more than just a huge prison. It's also a place where the dead come to life and everyone is playing a game of their own.
"Amani…. I've got you"
There's just so many elements to this book that I loved. Whereas I wasn't so keen on the first book, I'm completely sold by its sequal. Either something was happening at every turn of the page or there was a plottwist that you never saw coming. There were alot of those and I did not see any of them coming. Especially the last one.
HOLY CHICKENS THAT LAST ONE RUINED ME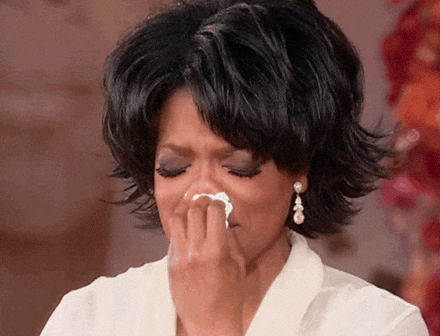 And now we need to wait a year for part three 😦 What am I going to do with my life *cries some more*
---
I rated this book 5 out of 5 stars. It's part of the best books that I've read so far and definitely worth checking it out. Rebel Of The Sands is the first book so you might want to read that first.
With love,
Leanne