Hiya everyone!
Because 2016 is almost over and I won't be able to post until the new year I wanted to take this opportunity to wish everyone of you a very happy new year and may great things come to you in 2017!!
That said, I wanted to talk to you about my top ten reads of 2016. Which books have kept me up all night, gave me all the feels and left me a little broken inside while teaching me many many things.
There are sooooo many great books that I've read during the past year. I reread the entire Raven Cycle series, I did a rerun on the Throne of Glass books, got my hands on some wicked new releases, fell in love with the Middle East as a setting and finally got into science-fiction.
And this is my top ten;
---
Number 10; Empire of Storms.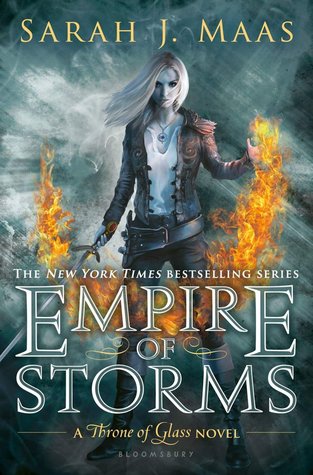 Even though it was a massive hit, it's at the bottom of my list. Don't get me wrong. I loved it to death but I did have my troubles with it. The main reason it's down this low is because my poor baby was excluded from everything.
And someone has to be number 10 so why not.
You can read my full review on EoS here
---
Number 9; Me Before You.
I was recommended this book by a friend of mine. She told me it was the most heart-breaking thing she had ever read and -like the fool I was- I wanted to go check it out to see if it was true. And oh boy was she telling the truth. My heart still breaks whenever I talk to someone about this book. I couldn't even make it through the movie without the waterworks
You can read my full review on MBY here
---
Number 8; Lady Midnight.
I put this down on number 8 because amongst everything I've read, Lady Midnight didn't make me feel as many as those further on the list. It was a fantastic read and I definitely cannot wait for Lord of Shadows yet I didn't love it as much as I did other books I read this year.
You can read my full review on LM here
---
Number 7; The Forbidden Wish.
Before this even published, I already heard so many great things about this book. After I finished it I completely agreed with all the praise it got. It's definitely a must-read for anyone who loves fairytales and genies, princes and princesses and a touch of romance. This book is probably one of the books that got me into reading more diverse books. I was used to reading from the standard American female lead and after experiencing another culture as main I didn't want anything else for quite some time. It was fun to learn new things and be educated about other cultures than the one I've grown up with.
You can read my full review on TFW here
---
Number 6; Under The Never Sky.
Under The Never Sky kept me busy for a very long time. Not that I didn't rush through it… I did but it stuck to my mind somehow and didn't let go. I spent days trying to concentrate on something else but every single time Perry or Roar or even Aria would pop into my mind. I loved the storyline, I loved the characters and I loved reading from Aria's perspective as well as Perry's.
You can read my full review on UtNS here
---
Number 5; This Savage Song.
I put this book on number 5 because it's so unlike anything I ever read before and that's what appealed to me at that time. I love it for all its mystery and life-lessons. Monsters aren't born, they're made. And no matter how hard you try some people will never change.
It was the first book of Victoria Schwab that I've read and it made me curious to anything else she's written like the Shade of Magic books.
You can read my full review on TSS here
---
Number 4; This Is Where It Ends.
This book was one of the first emotional reads I read during the past year. It was a rollercoaster from start to finish and I'm still unable to reread it. It's that tense and upsetting.. I just can't deal with a reread yet.
That in itself also described my love for this particular book ❤
You can read my full review on TIWIE here
---
Number 3; A Court of Mist and Fury.
Of course SJM has to be in this top 10 at least twice. She's that good. Her books are that amazing. If it weren't for the next two books, this one would have gotten the throne but since the build-up was a little slow and it took a while for the story to truly kick-off I gave it a spot on number 3 in this top 10.
You can read my full review on ACOMAF here
---
Number 2; The Wrath and The Dawn.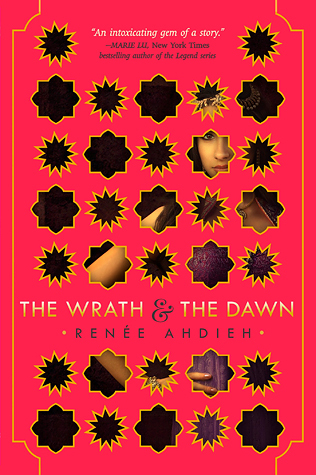 Oh boy…. The Wrath and The Dawn was one hell of a ride for me. For months I was stuck in a bookhungover. It was impossible to let go of this book. I craved anything that had a little to do with Khalid or Sharzhad. I reread this book at least 50 times within 2016. I read some fanfics, did some doodles and reread the book again. Until The Rose and The Dagger came along and I was partying all night long. Too bad it was only a duology, though.
You can read my full review on TWATD here
---
Number 1; Illuminae.
Never ever has a book put me completely upside down. Yet then came Iluminae and it changed everything. I had heard many things about the book before reading it and was never certain it was something I would like. Especially considering it was science-fiction and I didn't really like spacy stuff.
BUT OH MY GOD I LOVE THISSSSSS!
This book is so damn epic that it's hard to explain why. Let's just say that it kept giving me a whiplash at every turn of a page and I choked on my own emotions.
You can read my full review on Illuminae here
---
And that was the end of my 2016 bookish top ten. Please let me know which books you've read this year that you just can't help but love. Which book is your absolute number one?
Also, have a great new year's and I'll see you in 2017!
With love,
Leanne