Hiya everyone!
Lately my world has been consumed by a new TV show.
I know that I say this a lot but this show has completely ruined my life and has totally turned it upside down.
Maybe you've heard from it already or maybe you haven't but if you're on social media you must have seen either a gifset or an image of it pass you by on your feed.
The show I'm talking about is SKAM.
---
---
The show is based upon the teenage life in Oslo. It follows a couple of teens throughout their life at a local high school. The main character changes per season.
Season one follows Eva who had a fall-out with her best friend but is trying to get back into the social ranks at school. She tries her best to find new friends but rejoining social life isn't that easy. Yet she finds her place among Vilde, Noora, Sana and Chris.
As a true girl-squad they stand up for each other and protect one another. Even when things with Eva's boyfriend turn sour and she starts trusting the wrong people.
Season two follows Noora who came to Oslo from Madrid. She's not Spanish or anything but due to circumstances with her parents she had to flee to Madrid when she was 15. She's back now, however, and lives together with Linn and Eskild in a shared apartment downtown.
Noora, unable to sit back while her friends are being bullied, is unafraid to stand up against the school's most popular (fuck)boy. But instead of driving him away she manages to draw him in. William tries his best to win her heart but how do you deal with that when one of your friends is in love with him too.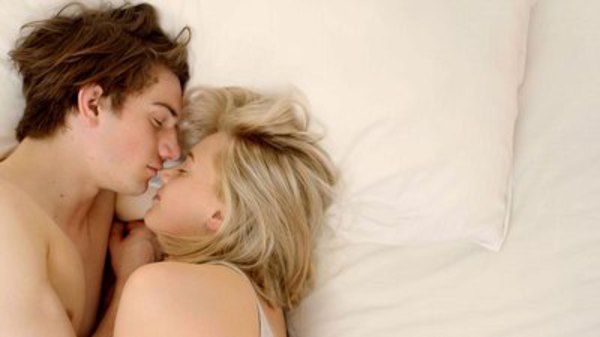 Season 3 follows Isak on his path to accept his sexuality. He's been a minor character in the last two seasons in which you could already see him struggle with the public's opinion of the possibility of him being gay.
At first Isak tries to deny at every given change that he may be anything other than straight but slowly you see him transform. Especially when a new boy transfers (schools) from Elvebakken. Isak is completely mesmerized by him.
Best thing yet, the new boy Even is also swept off his feet by Isak.
*looks at her babies a little too long*
---
I began seeing lots and lots of gifsets and images on my twitterfeed about Isak and Even. Initially I thought they had something to do with 1D because so many of the people I follow who are a fan of One Direction began to tweet about the puppies above.
*stares at the image some more*
But they don't have anything to do with 1D whatsoever. I only recently found out who they were and where they come from. My best friend introduced me to the (absolute hell) wonderful world of SKAM. Skam basically means Shame in English and it's the best thing I have ever seen. Like ever!
I really don't know how I get back to liking general American tv shows anymore. That's how bad it is. Like.. Supernatural is one of my favorite shows but last week's episode just couldn't keep me entertained. Nor could Teen Wolf.. not that that is any surprise since it hasn't done that since season 4 but yeah.
It's like… you have this set of amazing actors who are not that famous in Norway. They even have jobs besides acting or still go to school. And they're about the same age as the characters they portray in the show. They know how to portray their character because THEY KNOW.
And it's not just one character you get attached to. It's all of them. Every single on of them has a story to tell and because the show only focuses on one per season, it keeps you interested. It also has this great message. The show tells you how it is and it doesn't take shit. It deals with rasicm, religion, generalisation, eating disorders, friendship, sexuality and it deals with sex in a way that is relateable.
It can also teach you a lot about the Norwegian high school life and its teenage culture.
Apart from that, it contains my biggest OTP ever.
I've had many ships in my day as a fangirl. So many that sometimes I don't even keep track but this…. this ship has slain them all. It's put them all to shame. Nothing can life up to the pain and joy of Evak.
My life is all about Isak and Even at the moment and nothing, not even Bellarke, has ever made me this emotional. During the third season I have been screaming at my screen, crying my eyes out, trying to fix my heart with ducttape, lying down on the floor for quite some time and so on.
It's insane how much I ship these two.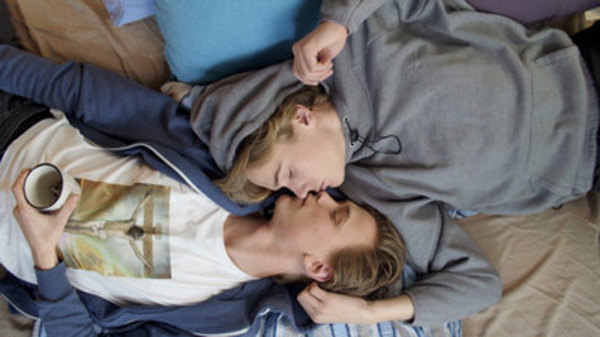 And I may or may not have spent the last two days watching Evak videos on youtube. Or rewatching certain scenes. Or trying to draw them. Or making a playlist on spotify…
Like I said… I'm slowly going insane *whoops*
It's just so good. It's a low budget show but so much better than most of the shows I have seen. Let alone, all of them. The stories are insanely well written. The characters go through so much development that I just want to crawl into a corner and cry over it's beauty.

I love the series so much. It's ruined me and destroyed my heart and soul but I'm so darn glad I ever stumbled across it and asked my best friend about it. SKAM has changed me and so many other and it has taught me so much.
Therefore, it's definitely a must watch. Especially season 3.
With love,
Leanne