Hiya everyone!
I apologise for missing the real day 3 of this challenge… I was in the middle of a very emotional Outlander binge yesterday.
But here it is, day three 😀 And today I'll be taking quotes from books like I'm supposed to for this challenge.
I think…
---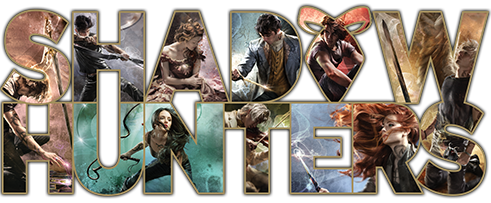 "We live and breathe words" – Will Herondale
Not a quote post of mine can be written without mentioning this particular one. Being a reader this quote means a lot to me. Everything we say and do exist out of words.
"To love is to destroy" – Jace Herondale
Oh poor baby Jace…. I feel so much when it comes to my bae, especially when it comes down to what Valentine taught him while growing up. That an emotion so strong could only destroy… I have so many feels right now.
"Ave Atque Vale"
Ever since my grandfather died, this quote got a lot more meaning to me. It basically means Hail and Farewell.
"I'll always need your strength, Alec" – Magnus Bane
MALEC MALEC MALEC MALEC MALEC ❤
"Heroes aren't always the ones who win. They're the ones who lose. Sometimes. But they keep fighting. They keep coming back. They don't give up. That's what makes them heroes" – Clary Fairchild
Enough said.
(I have a bunch more quotes but I want to keep it relatively short so I'll end it here ;P)
---
 RANDOM QUOTES
Because I love the Shadowhunter books so much and there are at least 9 of them out there, I put them all together below one header, but for the next quotes I'll do some random books -that I love just as much as I do the Shadowhunters- down below.
"For love people consider the unthinkable and often achieve the impossible" – Khalid Ibn Al Rashid (The Wrath and The Dawn)
Oh Khalid….. I love him so ❤
"A world of nevers under a never sky" – Under the never sky
I really loved this quote when I came across it in Veronica Rossi's novels Under The Never Sky. I can't really explain why… I just really like it.
"We've all got light and dark inside us. What matters is the part we choose to act on. That's who we really are" – Sirius Black
❤ ❤ ❤
"I will not be afraid" – Celaena Sardothien
If you have read the Throne of Glass series by Sarah J Maas then you know why this quote belongs here.
"Don't hesitate" – Dimitri Belikov
Vampire Academy was one of the first series that gave me a major bookhungover. Especially considering I had to take a forced break after finishing Shadow Kiss and that book ended horribly. HORRIBLY I TELL YOU.
I was in Italy at that point and there where no English bookshops whatsoever so I was forced to spend two weeks without book 4 or any means to get to it, eating myself alive because of what happens at the end of book 3.
Remembring this particular quote from the books I could only guess at what Rose was going to have to do in the upcoming books.
It nearly destroyed me.
---
And that's the end of this challenge. Thank you Melissa for tagging me for it, I had a blast 🙂
With love,
Leanne