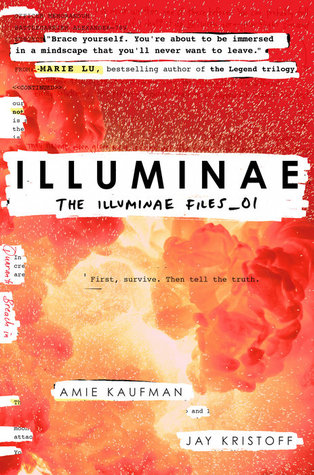 This morning, Kady thought breaking up with Ezra was the hardest thing she'd have to do.
This afternoon, her planet was invaded.
The year is 2575, and two rival megacorporations are at war over a planet that's little more than an ice-covered speck at the edge of the universe. Too bad nobody thought to warn the people living on it. With enemy fire raining down on them, Kady and Ezra—who are barely even talking to each other—are forced to fight their way onto an evacuating fleet, with an enemy warship in hot pursuit.
But their problems are just getting started. A deadly plague has broken out and is mutating, with terrifying results; the fleet's AI, which should be protecting them, may actually be their enemy; and nobody in charge will say what's really going on. As Kady hacks into a tangled web of data to find the truth, it's clear only one person can help her bring it all to light: the ex-boyfriend she swore she'd never speak to again.
Told through a fascinating dossier of hacked documents—including emails, schematics, military files, IMs, medical reports, interviews, and more—Illuminae is the first book in a heart-stopping, high-octane trilogy about lives interrupted, the price of truth, and the courage of everyday heroes.
---
Illuminae…. Oh Illuminae, where to begin.
For starters… I'll let you know that this book more than f'ed me up and left me a complete mess. It was such a joyride. My head is in scrambles and my heart in a thousand little pieces but I am sure glad to have read it.
You see… Illuminae is so unlike anything I have ever read before. Sure, it brought me the same feelings I have experiences before (I remember calling Lux a rollercoaster) but never-ever.. not in a million years did I feel so much when I was reading a book.
okay once but that was The Infernal Devices so yeah…
"Perhaps bravery is simply the face humanity wraps around its collective madness."
Initially, I didn't think I would like the story. I never was one who enjoyed Science-Fiction all that much. I even have to admit -don't shoot me please- that I have never seen any Star Wars movie or Star Trek for that matter. I don't know what it is but I get bored easily whenever I see fragments of those movies. So reading a book that was set in space, on board of space ships…. it just didn't seem all that great to me.
I could not be more wrong…………
Illuminae isn't just a book. It's an adventure. A journey you take as a reader by reading files about what happened. You get to read through transcribed interviews with the main characters, sit through illegal chat session between them and watch as they lose each other and get overwhelmed by a world that is way too big for them. And the stuff you get to read…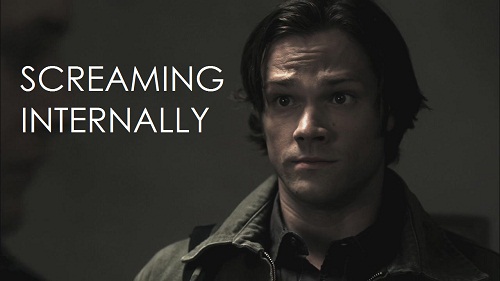 "Second Lieutenant Ezra Mason moves through shells and burning plasma like a needle
through silk. He sees that patterns before they form. Knows the end before it begins.
Flowing across lightless black as action transcends thought. He presses his triggers.
And like roses in his hands death blooms."
Stuff like this made me so, so scared. And not only for the character -although there's plenty of that- but also for their surroundings. A lot of the scenes inside this book are very graphic. Because you get a look at the situation via transcribed video loggings or the chat session, there isn't much much sensorship. There's definitely a continuous sense of fear and gruel in the story.
I mean… knowing that everyone inside a sealed space ship with nowhere to go is being chased by delirious people affected by some biochemical disease….
It's kinda creepy.
I say kinda but it terrified me enough to the point I was claustrophobic and had to calm myself down by gulping down some tea.
That said, the book is hilarious too. It's insane how the authors managed to write a book with such a heavy note and still add a ton of humor to it. Humor that works too. Most of the times, especially in books like this, the humor planted in between the horror is lost within the horror itself but this! This had me laughing like a fool. I even cried a little xD
The main characters, Ezra Mason and Kady Grant, are the point of focus in the Illuminae files. In the finished report, we follow both subjects throughout the aftermath of BeiTech's bombing of Ezra's and Kady's homeplanet.
The book starts off right in the f'ing middle of said bombing and -although it's horrid- it's hilarious to read about it through Kady's and Ezra's eyes. By means of a debrieving interview you get to know what happened according to Kady and Ezra. The thing that makes it funny, though, is the fact that Kady dumped Ezra mere days before it happened.
But shit's about to get even more real when Kady finds herself on board the Hypatia without her mother or Ezra.
The story really picks off there. Things start to get even more tense. Nothing is what it seems and every page you turn will reveal another surprise. You never know what comes next.
AND THE PLOTTWISTS OMFG!!!
"The afflicted are almost upon them. The air is a din of hypersonic bursts, snarls and empty shell casings. But still I hear him. As his people start to fall. As his pistol clicks empty. As he rises with only his knuckles left between him and the sheer brutality of mathematics. As the music swells above the carnage, still I hear him breathe the words. "Tell them I was thinking of them. At the end." They pile onto him. All snarls and teeth and fists. But as he falls, I am holding his hand. Easing him into his long good night. "I will tell them, David." The last words he will ever hear. 'I promise."
Like I said… this book messed me up. Good.
---
I gave this book 5 stars out of 5. I would give it more if there was a system that allowed me to give more. Secretly it's 5++++++++++++ stars. It's incredible and amazing and so, so epic and every other praising adjective there is.
This book has become one of my favorites and I can't wait until Gemina hits the shelves.
With love,
Leanne