Hiya Everyone!
How is everyone doing? Are y'all excited for the upcoming season? I know I am 😀
Gimme all the snowstorms, rainclouds and thunderstorms the big bad world can give and I'm happy. I absolutely LOVE winter and all that comes with it.
But before all that can happen I need to wrap up September and say goodbye to good ol' Summer.
During the past month I dragged myself from a reading slump and participated in a Throne Of Glass read-along 😀 Empire Of Storms was finally released and I discovered that some of my fave books were coming out in October -WHICH IS FRIGGIN NOW AND I'M SO EXCITED I CANT EVEN JAJHHHFUVIRJRJE- and November.
*gets act together*
So I preordered like crazy and am currenlty expecting at least 4 books to be delivered to me these upcoming months (with a bunch of already published books). This list includes:
– Gemina
– Frost Like Night
– TFSA
– Notable Shadowhunters and Downworlders.
That said, I want to wrap up September by going over the books I bought during that month and the ones I read.
---
The books I bought last month.
 Last month I ended up buying these books (and a couple more that hadn't arrived at the picture moment). I can't say that I have read them all too. I still need to get started on A Torch Against The Night and Never Ever. For some reason they haven't been able to draw me in so they're on the 'unread' shelf still *whoops*
I also bought Illuminae, The Girl at Midnight and The Shadow Hour this month but only Illuminae has arrived.
---
The books I read last month.
I read a lot this month. Even tried to catch up with my reading goal on Goodreads but I'm still a little behind… Evenso, here are the books that I read last month:
---
Throne of Glass series.
Like I said, I participated in a TOG read-along and read the whole series in one go finishing the reread session with the release of Empire of Storms. You can add the book on Goodreads when you click here. And read my review of EoS when you click here.
If you want to read all of my reviews on the Sarah J Maas books, click here.
---
The Star-Touched Queen.
This book really surprised me. Lately, I've been in a Mid-Eastern kind of mood -there's TWATD to blame for that- and this book looked like it belonged to that mood but I think my hopes were up too high resulting into a let-down when it comes to the story.
If you want to add the book on Goodreads, click here.
If you want to read my review on it, click here.
---
This Savage Song.
This book drove me insane for a while. It is soooooo good that I felt like I had to cancell everything in my life just to get this done. It's the first Victoria Schwab novel I have read and I'm definitely going to try more of her writing. I hear great things about her other series. My TBR keeps growing and growing xD
If you want to add this book on Goodreads, click here.
If you want to read my review on it, click here.
---
The Shadow Hour.
The hardcopy of this book hasn't arrived yet but since the Ebook was cheap, I bought that first. It was long do for me to read the sequel to A Girl at Midnight so I just had to have the book and read it already.
If you want to add this book on Goodreads, click here.
If you want to read my review on it, click here.
---
Illuminae.
A friend of mine had been bugging me about this book for quite a while but reading the synopsis I just didn't… It just didn't feel like a book that I would enjoy. Science-fiction is not really my thing (other than watching The 100). I've never watched Star Wars from beginning to end, I never could muster up the concentration to sit through a Star Trek movie or enjoyed any of the Space movies that were released last year (or was it two years ago..)
But I read it anyway AND. IT. BLEW. MY. FREAKING. MIND!
If you want to add this (ADD THIS PLZ) book on Goodreads, click here.
I haven't written a review yet.
---
And that's the wrap up 😀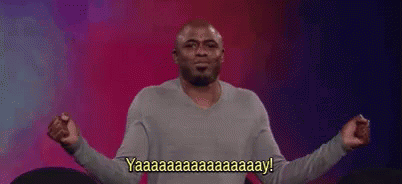 I'll upload the review on Illuminae as soon as possible. I need some time to get my thoughts straight about that one because it left my mind and my heart in shambles.
I'll talk to you soon!
With love,
Leanne