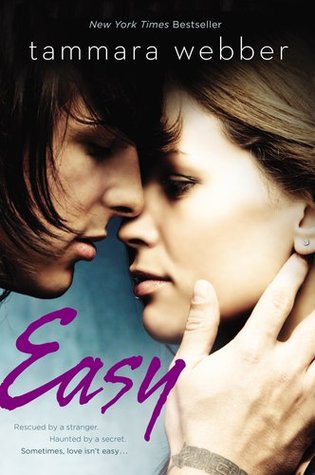 When Jacqueline follows her longtime boyfriend to the college of his choice, the last thing she expects is a breakup two months into sophomore year. After two weeks in shock, she wakes up to her new reality: she's single, attending a state university instead of a music conservatory, ignored by her former circle of friends, and failing a class for the first time in her life.
Leaving a party alone, Jacqueline is assaulted by her ex's frat brother. Rescued by a stranger who seems to be in the right place at the right time, she wants nothing more than to forget the attack and that night – but her savior, Lucas, sits on the back row of her econ class, sketching in a notebook and staring at her. Her friends nominate him to be the perfect rebound.
When her attacker turns stalker, Jacqueline has a choice: crumple in defeat or learn to fight back. Lucas remains protective, but he's hiding secrets of his own. Suddenly appearances are everything, and knowing who to trust is anything but easy.
---
It's been a long while since I finished this book but I never took the time to write up a review about Easy. Since it deserves a proper one, here it is.
I. FREAKING. LOVE. THIS. BOOK ❤
Easy is the first part in a series of books that tell the stories of teens dealing with very adult problems. The first book is centered around Landon Maxfield and Jacqueline Wallace. At the beginning of the book, Jacqueline has just been dumped by her boyfriend and can't seem to find any enthusiasm to party all night long. It's better to go home and sleep but going home, alone, late at night isn't such a good idea.
Thank God for Lucas. When he witnesses Jaqueline fighting for her life against a rapist, he doesn't hesitate and beats the guy up before driving Jacqueline home and calming her down.
But Jacqueline folds in on herself. Life has given her nothing but lemons and she's tired of getting back up. But she knows she has to. In order to graduate, she needs to get back to her classes and pass them. Stricking a deal with her teachers, Jacqueline gets back to her daily routines and, to her surprise, Lucas is suddenly there too. He's working the counter at the coffee shop, in her economics class and so on. Thankfully, he never mentions what happened at the party but something in him tells her that he wants to help her and she's mysteriously drawn to him. Apart from that, her friends seem to think he's the perfect rebound.
"The night we met—I'm not like that guy." His jaw was rigid.
"I know tha—" He placed a finger over my lips, his expression softening.
"So I don't want you to feel pressured. Or overpowered. But I do, absolutely, want to kiss you right now. Badly."
Slowly but surely, Jacqueline begins to fall for Lucas and he's suddenly not so much a rebound anymore but a full-blown love. Everything he does is to make sure she feels safe with or without him. Lucas makes her realise that life has something else to offer than just lemons.
But getting closer to Lucas means getting closer to his past which he conceils with a lot of effort. And with good reason…
I said it before and I will say it again… I. Friggin. Loved. This. Book.
It's such a greatly constructed story that deals with rape and murder. The characters, too, are well developed and deeply layered. Jacqueline you get to know right off the bat but Lucas… he remains kind of a mystery throughout the book until you find out about his past and you'll realise why he's the way he is.
It's incredible ❤
---
I gave this book 4 out of 5 stars.
With love,
Leanne
Credit banner: @itsandrea.net