The long path to the throne has only just begun for Aelin Galathynius. Loyalties have been broken and bought, friends have been lost and gained, and those who possess magic find themselves at odds with those don't.
As the kingdoms of Erilea fracture around her, enemies must become allies if Aelin is to keep those she loves from falling to the dark forces poised to claim her world. With war looming on all horizons, the only chance for salvation lies in a desperate quest that may mark the end of everything Aelin holds dear.
Aelin's journey from assassin to queen has entranced millions across the globe, and this fifth installment will leave fans breathless. Will Aelin succeed in keeping her world from splintering, or will it all come crashing down?
---
When I stumbled upon this series, Heir Of Fire was the first book I had to wait a few months for. Then the hiatus for Queen Of Shadows  came along and I nearly died in that time period. But when the hiatus for Empire Of Storm was upon us…. I wanted to lock myself in a pretty little tower to sleep until the book was in my hands.
I have to warn you though… I have some issues with the book. Ever since I got past page 50, I fell into a love/hate relationship with it. I don't want to belittle the book by saying it was awful since it was anything but….. after waiting an entire year to get back to my favorite characters made me all the more disappointed to find out my favorite above anyone else was completely left out.
Unfortunately, that little setback -however much I didn't want it to- ruined my initial attempt at reading the book. Knowing that Chaol wouldn't appear in it lessened my will to read by a lot and I had to force myself through it.
I could get into a whole rampage about why I'm so pissed off at Empire Of Storms because of that but let's not.
Let us instead delve into the things that made me fall madly in love with EoS because it deserves no else than praise. I mean… this series just keeps getting better and better with each sequel. Empire Of Storms is a book that contains a lot of answers to questions we asked ourselves while reading the previous books. We still don't know everything yet but a lot has come to the surface.
We will learn about the true power of both Aelin and Rowan, we'll see some new ships start to rise, some bloodshed along the way, some mysteries unfold and traps ensnared. Also, we get to see the truth behind Elena's motives and see why Aelin is so important when it comes to returning the Darkness to the hell he came from.
And thus, this book offers no place for rest or a breather. It's full of continuous hits and will set you off on one of the wildest rollercoaster rides you've ever experienced.
Oh and ehm….
Make sure you're in a place that allows no interruptions when reading this content because Oh BOY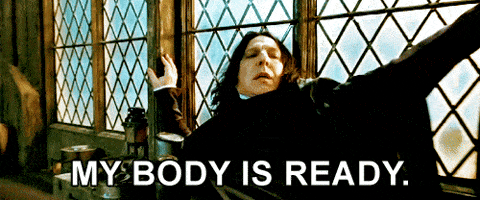 *clears throat*
Another thing I loved about this part in the series was the world travelling. Instead of staying in Rifthold for most part of the book, or at Mistward, and not seeing much of Erilea, Sarah has us travel throughout the continent through various set of eyes. In Empire Of Storms we follow Dorian as he has to run from his home and joins up with Aelin's court once more to remain safe. We also follow Manon as she sets out into the realm and Elide…
OMG ELIDE!!!!
Since Chaolaena has been officially dead for 2 (now 3) books, I needed something to OTP the shit out of most obvious choice would be Rowaelin, I know so when this new ship started to rise, I settled down in my comfy reading spot and felt my broken shippers heart slowly mend.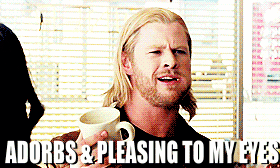 It was so cute watching Lorcan and Elide grow closer and closer toward each other until Lorcan couldn't live with the thought of Elide being hurt or taken from him. Okay, it does make him do some stupid things but HOLY HELL I SHIP IT SO HARD ❤
There was one moment in their POV that made me think of a scene in the Titanic and anything that makes me think of that movie is worth OTP'ing.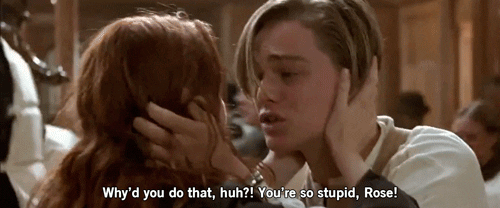 It helped ease the pain of Chaol's absence too
So, obviously, we get to follow Lorcan's POV too as he stumbles upon Elide and, intrigued by her scent, he joins her on her quest for Terrassen. We also follow the POVs of Aelin and Rowan, Lysandra and Aedion as they head for Terrassen but are blocked by politics and assholes who think they outrank Aelin.
This book would have been perfect. If only Chaol had been there >u<
Just kidding :p, Sarah J Maas is a true master at what she does and I hope she never stops writing. So if you haven't heard of her books before (how could you not have?!?!!?!?! TOG is sooooooooooooooooo good!! Not to mention the ACOTAR series)
---
I gave Empire Of Storms a 5 star rating. It deserves the best out of the best but it would have been better had Chaol been there.
I know we're getting a novella about him but it's not quite the same to me. I'm truly hurt by the fact that he was left out of everything so he could become nothing but a tool in Aelin's grand scheme and be forgotten otherwise. Not important enough to have an entrance in a 704 pages long book.
With love,
Leanne