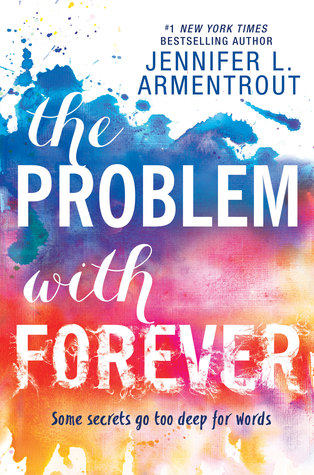 For some people, silence is a weapon. For Mallory "Mouse" Dodge, it's a shield. Growing up, she learned that the best way to survive was to say nothing. And even though it's been four years since her nightmare ended, she's beginning to worry that the fear that holds her back will last a lifetime.
Now, after years of homeschooling with loving adoptive parents, Mallory must face a new milestone—spending her senior year at public high school. But of all the terrifying and exhilarating scenarios she's imagined, there's one she never dreamed of—that she'd run into Rider Stark, the friend and protector she hasn't seen since childhood, on her very first day.
It doesn't take long for Mallory to realize that the connection she shared with Rider never really faded. Yet the deeper their bond grows, the more it becomes apparent that she's not the only one grappling with the lingering scars from the past. And as she watches Rider's life spiral out of control, Mallory faces a choice between staying silent and speaking out—for the people she loves, the life she wants, and the truths that need to be heard.
---
Apologies for the .GIF spam but these will aid me in explaining to you guys what this book is all about.
First chapter:
Which was followed by:
But then: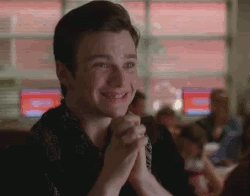 Yet there was:
With a little cuteness sprinkled in between:
So at the end I was like:
This novel is probably the best one Jennifer has written. Can't say for sure because I haven't come round to finish all her books but believe me when I say this is at least one of the best books I have read in 2016 (let alone so far).
I don't really have words to describe it all because it's about so much more than I can possibly write down. I mean… yes the synopsis is true. The book does tell the story about two foster kids being separated and reunited after four years. Yes the book is about Mallory and Rider who find each other again after being taken out of the crappiest of crappy situations. Yes the book is about forever and having to deal with things that will or won't last forever because the only thing that Mallory is frightened of is … forever.
In this book we meet Mallory after the events of her former foster home. We did get to read a short fragment in that house but nothing to expressive so her past is a huge mystery to us, and she's ready to forget all that. She has forgotten all that… until she comes across Rider who grew up alongside her in that foster home. He was the one who made sure she stayed safe by telling her to be quiet and hide.
But with all those feelings behind lock and key in the past, Mallory finds herself transported back into those days by nightmares and flashbacks.
But that doesn't stop her from having Rider back in her life. Like before, he becomes the center of her universe. Rider's everything to her and she means everything to him and the love they carried for each other before has grown even stronger. And through their rediscovery of one another, they both learn some major life lessons. Because their environment may have improved, life is not that easy. So when Rider's foster brother gets into a heap of trouble, Mallory has to cross her own boundaries to save her love.
So far I've read the Lux series and the Covenant series by Jennifer and I could recognize her writing in the characters and the world in those book but in this…. yes, there were some elements that screamed her name but her characters were so different this time. Mallory is so different from any other character that Jenn has created before. She's not sassy nor a badass hero who wields swords or the Source but she's still strong in her very own ways. Mallory knows she's quiet and has troubles speaking up but she is trying, so hard. She wants to move forward from her past and even when everything is working against her, mostly herself, she still manages to go from A to B. It's an amazing experience to be able to read her thoughts throughout all of that.
And it's some pretty heavy stuff that you get to deal with in this novel so reading about it through Mallory's eyes makes it a little, I don't know… bareable?? I don't know if that's a good word for it… The novel contains a heavy theme but Mallory makes it airy and that is what makes this book a true masterpiece.
---
I gave this book a 5 star rating on Goodreads. It's one of my top favorites, even though it's pretty heavy.
With love,
Leanne