I've come across this tag many many times before and I was secretly waiting for someone to tag me in it but screw that, I'll do it anyway :p
Harry Potter is still a huge part of what is me. I grew up with the books, the movies… the hype and it kickstarted my love for all that is magic.
Let's start this one, shall we?
Wands ready…..
BEGIN!
---
A childhood book that brings back good memories.
This is a Dutch book about the French Revolution. Sandrine, the main character, is a daughter of a High Lord who is (un)lucky enough to be away from home on the day the revolution arrives on their doorstep.
With her family gone, Sandrine flees to town where she goes into hiding in a civilian household.
But life as a civilian isn't that easy. It's hard work for someone who's used to delicate work, but that's not the only hard part. Philip, the oldest son, is part of a revolutionairy group and is convinced they should give Sandrine over to the officials… until he gets to know her better.
Even though this book is a whole lot of drama, it brings back good memories for me because it's one of the first books I remember truly enjoying. I wasn't always such a reader but there were books that I couldn't put down and I've read again and again. De Guillotine is one of them 🙂
---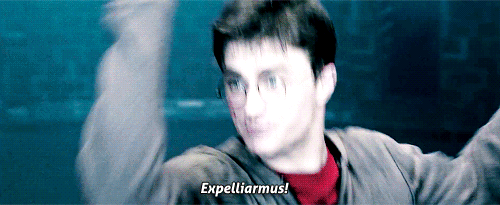 A book that took you by surprise.
I've just finished this series and I said in my reviews that I couldn't believe these books have come out sooooooo incredibly amazing.
Initially I thought this book to be overly cheesy, kind of like The Selection Series. Not that they are dislikeable but they have a writing style that didn't really appeal to me and for some reason I thought this series would be similar to that.
Buuuuuuut it wasn't :p So these books definitely took me by surprise.
---
The last book you've read.
I'm currently still working on this one but since I would've answered with the Under The Never Sky books again, I wanted to use this.
It's the final book in the 5th Wave Series and I've been wanting to read it for a very long time now but since it's been a while with the series, I don't understand much of it.
I think a reread session is in order and I'm thinking about picking up the first book before finishing this one. I want to understand it as best as I can, which is hard enough even if you have a clear memory of what happened in the previous two books.
---
A book that introduced you to a genre you had not considered before.
This book brought me into the world of YA. It launched my love for reading and my crazy obsession with Young Adult Literature.
I know that's not really a genre but I tend to keep an open mind to whatever genres there are within the YA section of books (or NA/A sections) so there's not really a book that introduced me to a genre as if I were never to read it before.
So Fallen it is 🙂 It threw me into the world of YA and I have yet to crawl out of that bottomless pit filled with feelings and emotions.
---
A funny book you've read.
This is probably the funniest book I've read this year. It's got a huge amount of British humor packed away in a hilarious setting/storyline.
The main character, Vasa, reminds me a lot of Mrs. Bucket from the British TV show 'Keeping up appearances'. She tries to be an example, dress correctly and teach others to do the same but she's as bright as a donkey which makes for laughable situations.
---
A book you think everyone should know about.
Have I told you about my obsession? Have I?
Oh… well, in any case, here it is :p
I have been stuck in a major bookhangover ever since I finished this book. I can't stop getting back to it and reading it again. My hardcover copy is so worn -already- that it falls open on the spots I keep rereading.
The counter of rereads is currently at 5 times. And part two The Rose and The Dagger is well on its way to even that amount.
This series is more than amazing and I do think everyone should know about it.
It's the best!
---
A spoiler that you've read and would like to forget.
You probably already know what's coming… if not, please skip this section and continue to the next because this WILL RUIN ALLEGIANT FOR YOU IF YOU HAVE NOT READ IT YET.
Living in The Netherlands puts one at a disadvantage when pre-ordering books. There are hardly any English bookstores and the ones we do have are three hours worth of travel away from me. So I always pre-order my books online and have to wait for them to arrive. Which happened with Allegiant as well.
So when I was desperately waiting for it to arrive I READ THE MOST HORRID SPOILER EVER *cries*
I went on to tumblr and saw that Tris died at the end….. #fml
---
A book you had to read for school.
This is a book that I've had to read for school and fell in love with. After a long list of disappointing reads that had to be done because of school, I was dreading this one but it blew my mind. It's a great read and I have cherished the book ever since.
I could not believe I could love a novel like that since it's overrun with adult themes (which didn't help matters much in the previous reads) but I loved it.
It's about two boys growing up along side one another. One a rich boy, the other his servant's son. They're the best of friends but when one gets raped, the other pretends to not have seen and to ease his own guilt he makes his father fire the servant, kickstarting a long run of suffering and pain.
---
A book that was painful to read.
I cried my way through this book. I mean… you get to know what happens to her parents very early on so this read was one big cry-fest for me.
I couldn't stop sobbing like the world was going to end.
It's about a family that's going on a trip during a snowy day and gets into an accident. Mia, the daughter, has an out-of-body experience and oversees all that is happening at the hospital. During all that, she learns of her mother's instant death, her father's death at the operation table and her brother's death later on. After they're all gone, she's on her own and the choice is hers. Will she stay or will she move on?
---
A book that could kill.
This book truly killed me. KILLED ME IT DID!!
There was a point in this book that they explained the bond between Katy and Daemon and somehow Jennifer thought it was necessary to include the tiny fact that the bond between Daemon and Katy could be broken with just one death instead of two. One would experience the death of the other but wouldn't perish from it…..
Which drove me insane. I couldn't help but think: "WHY WOULD THEY SAY THAT IF NOTHING WILL HAPPEN TO THEM?!?!?!?"
and so it did… something did happen…. and my life was officially over.
---
And that's the end of this booktag.
I hope you enjoyed it 😀 and feel free to pick the tag up if you want to do it too.
I won't tag anyone specifically.
With love,
Leanne