It started as playful, if barbed, banter before rising to a fateful wager with a most notorious rake—the Captain of the Guard, Jalal al-Khoury—who may have finally met his match in a lovely, if haughty, handmaiden, Despina. But she, too, seems to have met her match in the handsome Jalal. What begins as a tempestuous battle of will and wit in short order becomes a passionate affair spurred on by tragedy of the worst kind.
---
I thought this would be a romantic story between Despina and Jalal but when I came across the name Ava, I knew I was in for some major feels.
So I went to my liquor cabinet, got the booze out, got some tissues from the box and came back to this book with everything I needed to soothe my aching heart.
I was ready.
Boy was I wrong….
This short novella tells the story of the blooming feelings between Despina, handmaiden to the Calipha of Khorasan, and Jalal Al-Khoury, captain of the guard and cousin to the Caliph. It's sweet and heart-warming to read about their first meeting. The amount of jabbing retorts and sarcasm that's being thrown around with these two makes for a very funny dialogue.
The way they manage to best each other but also complete one another gives the reader so much more insight to the implied romance between the two in The Wrath and The Dawn. That bit where Jalal climbs a tree to retrieve a flower for Despina was too cute for words. It finally made me ship this ship. I never really felt any chemistry between the two in TWATD but now…
I NEED THESE PUPPIES TO SET THINGS RIGHT AND BE TOGETHER SO THEY CAN BECOME A FAMILY AND BE HAPPY TOGETHER !!!!
In this novella we also see some small things regarding our beloved Caliph and his first wife. We meet Ava when Despina enters the queen's chamber. Ava is months away from her suicide but already we notice the depth of her depression. She's already filled with sadness and disbelief that Khalid will come to love something of hers since he doesn't choose her over his duties.
It's so sad….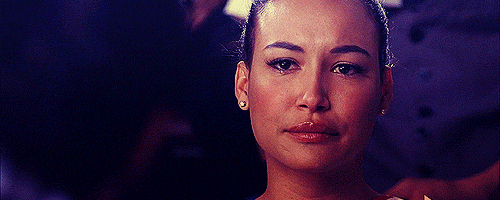 And then she dies…. just like that.
Despina, dying with worry over Jalal, runs towards his rooms and finds him covered in blood.
My heart broke 😦
---
This novella is slightly longer than the previous novella: The Crown and The Arrow. It's extended length is what makes this novella so great. We get the time to explore the relationship between these two amazing characters (although, I wished it had been more but that's probably because I have a slight -a.k.a. huge- addiction to this series) while getting to know them better.
I feel like we got the gist of them in TWATD and in this novella we actually get to see why they are drawn to each other and how it got to be.
I rated this novella with 5 stars out of 5. I can't stop telling you guys how much I love this series. I can't wait for The Rose and The Dagger, which'll be released in 9 days..
9 FRIGGIN DAYS!!!
With love,
Leanne