Hiya everyone!
We've come to the end of March and with that I want to wrap-up my reading of this month and show you the books that I've bought over the past 30 days.
Because I wasn't employed over the past two months, I couldn't afford to buy a whole lot of books but luckily there was a book outlet nearby that enabled me to score 5 books for nothing more than 10 euros.
In addition to the 5 books scored at the outlet (The Scarlet Letter, A Tale of Two Cities, The Iliad, Tales from Arabian Nights and The Song of Achilles), I bought White Hot KIss, Clockwork Angel and Lady Midnight at an online bookshop. Since we don't have an English bookstore in the city where I live, I'm forced to order them online.
I bought Clockwork Angel in hardcover when I already own the paperback version. I decided a while ago that I want all the Cassandra Clare books in hardcover since they are better to keep neat. My paperbacks have been bend, battered and ruined by cats and bags so yeah… hardcovers it is :p
AND FINALLY I GOT TO HAVE MY HANDS ON LADY MIDNIGHT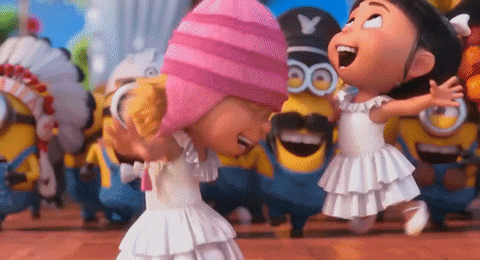 I preordered it a year ago so when the 100 days limit was reached I actually started to cross off the days until it was finally ready to be shipped to me. The agony of having to wait for the package to arrive was tormenting. It was late too. So I was biting my nails to the cub in strong attempt to avoid spoilers online.
I even forbade myself to go on twitter or tumblr for a while. It was too risky :p
---
Moving on to my March reading list.
I don't remember the order in which I read them so the list below is at random. I wrote reviews about all of them. You can click the title to be transfered to the books review.
---
The Crown and The Arrow.
Yet again I was battling a bookhangover after reading a tiny fragment from The Wrath and The Dawn after finishing The Crown and The Arrow. I was all over Khalid and Shahrzad once again and was dragged into that world deeper and deeper until I couldn't let the book go and I was rereading the entire book over and over again…..
Whoops.. :p
---
I really enjoyed this novel. It's a retelling of a fairy tale but has some kickass additions to it.
---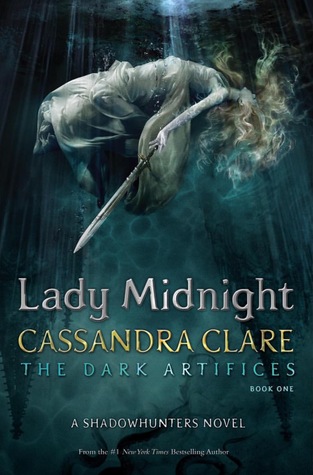 Word cannot describe how happy I was to have a brand new Cassandra Clare book in my hands and one I hadn't read yet, too. I was so excited that I had to pull the brake on my reading pace a couple of times. I didn't want to race through it and be done within a span of three days.
I wanted to take my time and enjoy the book at its fullest.
Boy was that hard!
---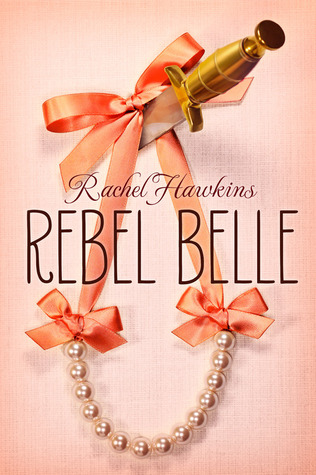 I raced through this series in March. Reading both books within a week. This series is fun, it's kickass with a lovely girlish tint to it.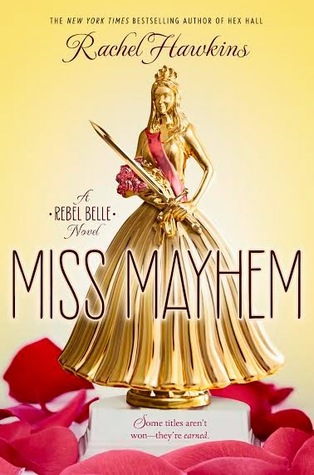 Miss Mayhem.
---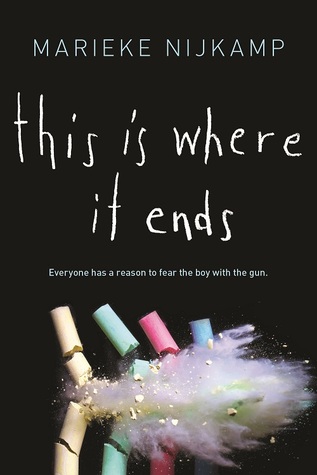 This Is Where It Ends.
This is one of the most schocking and tear pulling books I have read in a while. It's so well written and its characters are so inredibly complex that I was blown off of my seat at every chapter.
This book truly left me breathless.
---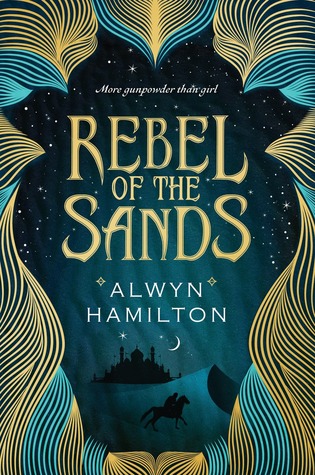 Rebel Of The Sands.
There's not a review about this book yet. I will upload one later today.
---
And that's the end of my March reading list 🙂
It wasn't a lot of books but I'm not yet skilled with the fast reading skills that most of my friends possess :p I'm actually kind of happy with my reading score this month. It's much more than my last month and I'm currently discovering more new and diverse books. It never occured to me before that stories that take place in someplace other than America were hidden among the sea of American YAL. I have to say that books like The Wrath and The Dawn and Rebel of the Sands have surprised me by how incredible they are in ways of cultural background. It opened up my eyes to new possibilities in the world of YA.
I would love to read more diverse books so that's my goal for the rest of the year. Read as much diverse books as possible.
With love,
Leanne