O M G
I love love love this tag!
Thank you so much, Melissa (from melissasbookworld.com) for tagging me in this!
I absolutely loved all the Classic Disney movies and I fell in love once again when they teamed up with Pixar and made all these incredible movies such as Toy Story, Monsters Inc. and Finding Nemo.
I can't wait to get this one started so let's go 😀
---
Before we begin;
What is your favorite Disney Pixar movie?

That is, without a doubt, Inside Out. It's one of the latest Disney Pixar movies that is out there and I love it to death. It's incredibly well made, the story is heart warming and it's also very intelligent… with the emotions and all. There's a depth to it that I never thought was possible in a children's movie.
---

A book that you'll never outgrow.
So, this book is a very old Dutch written book by a famous Dutch writer Paul Biegel. I read it first when I was still in primary school and I couldn't put it down. The fifteen minutes of reading time we had every day wasn't enough to satisfy me ever since the day I chose this book.
The novel is about a young girl who is the only daughter to the king and queen. Because no one has ever seen her in real life she's called The Red Princess due to her fiery red hair. One day, though, a few robbers get into the castle and they kidnap her in order to exchange her for money.
Hearbroken en distressed, the king calls upon all his guards and staff to start searching for her but no one has seen the princess since no one knows what she looks like. So the citizens of the king's empire decide to hold a kind of pageant for village girls with red hair to enter. The winner of this pageant gets to live her life as princess and the citizens will get a nice price for finding her.
Meanwhile, at the robber's house, the princess establishes a bond with one of them. He's good to her. He takes care of her wounds, makes sure she's fed and tells her stories of the world. The other three, however, are horrible to her. That's why the princess escapes her prison. Even though she doesn't know her country and everyone in it, the princess (balsy and feisty as she is) attempts to get back home.
I have reread this book a bajilion times and I will never grow bored of it. It's a children's book through and through and the writing is very simple but it'll never lose its appeal to me. I loved it back then and I still love it now. 
---
A book that looks like a copycat.
This book was such a disaster…..
I am, and forever will be, a huge fan of Cassandra Clare's but this book was a major let down. I have read it only once and I'm afraid the journey will end there.
Why? Because this book was nothing more than a cheap rip off of the very great Harry Potter series. It had so much similar plot twists and elements that I just couldn't get over it anymore.
With so many YA books out there with the same genres, books are bound to be similar but this one was just laughable.
There was a dark lord who died but lived on in the main character, there is a trio containing two boys and one girl, there's a magic school that lasts 7 years to complete, there's wizards and there are mortals, there's a Chosen One…. I mean… it just got too much at a point so yeah.. this book looks like a copycat.
---
A villain you just can't hate.
That would be my darling Sebastian Verlac. And I say Sebastian because I don't think Jonathan Christopher Morgenstern is a villain….
So Sebastian became my favorite character of The Mortal Instruments series the first second we met him. At first I didn't fancy him all that much due to Clace but I still liked this new character. He was charming and it seemed like he had a lot of chemistry with Clary but then he turned out to be this evil little bastard with the best of snarky lines. He was one of the very first villain that I came across that was just evil for the heck of it. He enjoys screwing things up and claiming things for his own.
When he came back at the end of part four (whoops… spoiler…. ah well, deal with it :p) I was sooooooo excited. I yearned for more of him and we finally got it. Too bad he had to die for the story to be complete, though.
And yes… I cried hella much when he died… I still miss him *cries*
---
The best family within a book.
I loved the storyline in Angelfall very much due to the fact that Penryn, the main character, sets out to save her sister in a world that's ruined after the Angels came to Earth.
Her family has been ripped apart after her father died.
Penryn's mother, who's mentally ill, is nowhere and everywhere and Penryn's has to act like the oldest of them all in order to keep the family together and strong. But when her sister is kidnapped by angels and her mother runs away, Penryn has to turn to the help of Rafe, the angel she rescued after watching his wings get torn from his body. All she wants is to save her sister and find her mother.
All her actions are reasoned with the longing for her family.
---
A characters whose superpowers you wish you had.
Easy :p
Celaena Sardothien, A.K.A Aelin Galathynius (was that a spoiler again?? Whoopsie)
Anyway, I would definitely choose for Aelin's powers because I would love to be able to kick ass like she does and bend fire the way she can. Since I was little I have been obsessed with the elemental Fire. So, of course, I would love to be able to bend it like Aelin does.
---
A book with a travel/road trip.
What other book could I choose for this one then The Darkest Minds by Alexandra Bracken.
This book was written with the thought of wanting to write a story about teens doing a road trip. And there's plenty of that to come by in this action-packed novel. For those of you who don't know this series, please read it. It is pure awesomeness in three books. A story so epic that I couldn't sleep for a whole week.
---
Your favorite sidekick.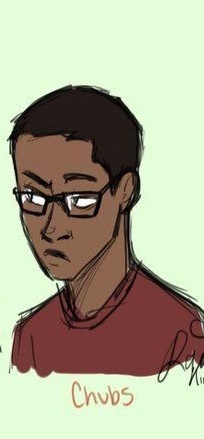 Is it bad if I say The Darkest Minds again?
Because I love Chubbs with a passion.
As far as sidekicks go, he is my very favorite one. Chubbs, although being a little prick most of the time, is a very endearing character and I'll protect him with my life.
You can imagine the amount of hurt I went though at the end of the first book. I was simply not okay and literally felt sick for two days straight…
Still hurts whenever I think about it…..
*cries for another year*
---
Your favorite dystopian.
Ehhhhh… wauw… this question is possibly more difficult than the I-WANT-TO-KNOW-YOUR-FAVORITE-BOOK-AND-YOU-CAN-ONLY-CHOOSE-ONE question…
I don't know why, though.
Maybe because there are so many great dystopians out there. I mean, I'm still crazy for the Divergent series but there are dystopians that are better than that like An Ember In The Ashes or The Fifth Wave. So It's hard to choose.
So maybe I'll put one of the lesser known dystopians on the spotlight here since I believe it deserves some attention (as if it didn't get any attention before…. *looks at this post*).
You can probably guess it by now…
THE DARKEST MINDS !!! 😀
This tag is miraculously turning into a huge commercial break for The Darkest Minds…. when did that happen???
---
A great love story.
These book are very precious to me. They are the greatest novels ever to have been published and they contain the world's most epic love story of all time ❤
Namely, The Infernal Devices. So this is the first series I read with a love triangle THAT DID NOT BOTHER ME AT ALL. Not even once. I was in love with all three of them and I couldn't choose wether I wanted one ship more than the other.
Okay… I did eventually embark on the ship that is Wessa but that was after Will swept me off my feet and ripped my heart out only to take good care of it until he murdered me in the last book. Like, for real…. I haven't been able to reread this series due to him. It was so painful…. But evenso, this series still has the most epic love story in it.
---
The most badass heroine.
Since I don't have a number one fave when it comes to badass female leads in books, here's a little appreciation corner for a few of the badasses out there.
Celaena Sardothien / Aelin Galathynius (Throne of Glass)

Rose Hathaway (Vampire Academy)

Shahrzad (The Wrath and The Dawn)

Emma Carstairs (The Dark Artifices)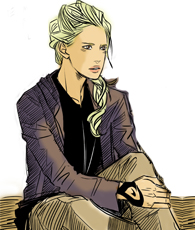 Luna Lovegood (Harry Potter)

Cassie (The 5th wave)

---
A book that gave you all the feels.
Since I already mentioned The Infernal Devices I'm going to use another book for this one but be warned, though, The Infernal Devices might end up killing you with an overload of feels. So approach with caution.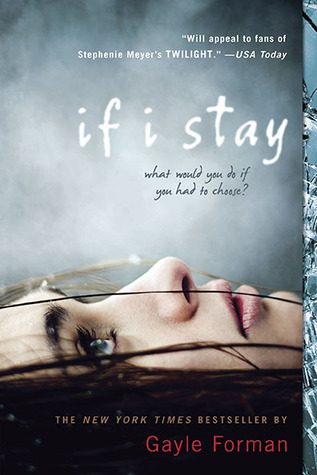 Another book that made me feel all the feels was If I Stay by Gayle Forman.
I went into this book knowing very little about it.
My heart exploded only 10 pages in. You can't imagine the hurt I felt when the car crashed and Mia's whole world turns upside down. She undergoes this outterbody experience and watches her relatives and friends come to her bedside in the hospital while her parents both perish. During this experience we see Mia's whole life flash by and these experiences are certainly heartwrenching.
I literally cried throughout the entire book. I can still see tear stains whenever I choose to reread it.
---
And this was the end of this tag.
THIS WAS SO MUCH FUN I WANT MORE :p
But helas…
So I tag the following people to have a go at it.
Have fun guys !
With love,
Leanne