Today, I'll be doing the Unpopular Opinion booktag. It's been going around for a while on BookTube and it seemed fun so here it is 🙂
---
A popular book or series you did not like.
That would the Grisha Trilogy by Leigh Bardugo. Everyone I know and has read this, absolutely loves it but when I tried it I ended up liking the first book for a bit and than hating the second one. I didn't even finished the third one because the ending was so predictable that I just gave up….
---
A popular book or series you like but everyone else doesn't.
This series is pretty popular when it comes to book series but everyone I know, except one, loves Bloodlines -the spin-off- more due to Adrian and Sydney. But me? I love these books. I have reread them time and time again and every time I fell a little bit more for them.
---
A love triangle where the girl ends up with the wrong guy.
Hah! Hahahahahaa oh where to begin …..
I have a serious problem when it comes to love triangles and love interests in books. I always end up liking the other dude. It became so bad that me and my friends started to call it a Chaolcomplex. Yes, that refers to Chaol from Throne Of Glass and no, I don't ship him with Aelin anymore. That ship has long sunk….
*sigh*
All the ships have sunk, actually, but there is one that will keep driving me insane until the day I die.
Bellamy Blake from The 100. In the book, Clarke does end up with him but in the show she ends up with Lexa. I still ship Bellarke with all my heart and I will go down with that ship but nonetheless, Clexa is canon and Bellarke isn't.
---
A popular genre you hardly ever go for when you need a book.
I don't really know, actually. I'm rather open-minded when it comes to books, willing to try anything if it's good enough. But I do know that I won't choose a chick-lit as easily. It's not really a genre that stands out to me but if there are recommendations.. I'll read a chick-lit.
---
A popular book character everyone loves but you don't.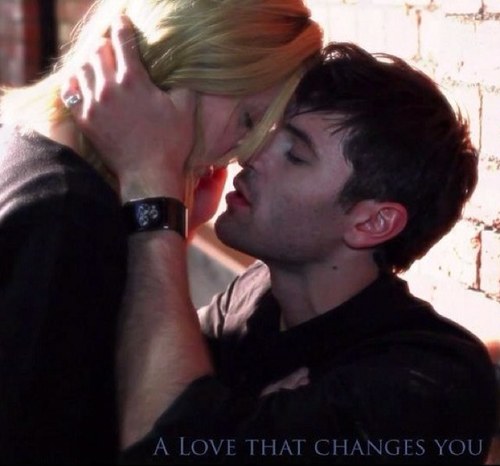 That would be…. Adrian Ivashkov.
DON'T HIT ME PLEASE!
I did not like this character. I mean, he was okay in Vampire Academy. I actually felt really bad for him when Rose cheated on him but the Bloodlines series ruined it for me. It made reading that series really difficult for me. I had to drag myself through the last three books. Eventually I ended up disliking the series and Adrian all together.
Meh….
---
A popular author you can't get into.

For a long while, I went along with the hype around John Green. I sped through TFIOS in one sitting and enjoyed Looking For Alaska but… it stopped there. I bought all his books but I've only read two since the others don't appeal to me. I've watched the Paper Towns movie and came home shrugging at the sight of the book AND THAT NEVER HAPPENS… so there's that.
---
A popular book trope that you're tired of seeing.
There's not really a book trope that gets me but I do have a thing against the current trend of turning YA books into really sloppy movies. I get that producers want to provide the public with their favorite books in a movie version but… please make it worth it. Don't change too much or expect too much. Learn from Vampire Academy, The Mortal Instruments and …. well… whatever Fallen is doing these days…
Wasn't that movie supposed to be released in 2014?
---
A popular series that you probably won't ever read.
Fifty Shades Of Grey… I will never EVER touch those books. Not even with a ten-foot pole. I've seen enough material on Tumblr to be able to say that it's badly written. Apart from that, its abusive and manipulating themes are not something I want to read about.
So nope.
---
What movie or show is better than the book?
THE MAZE RUNNER!!!
---
And that was the Unpopular Opinion booktag 😀
With love,
Leanne