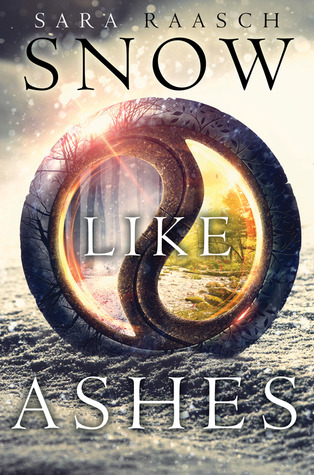 A heartbroken girl. A fierce warrior. A hero in the making.
Sixteen years ago the Kingdom of Winter was conquered and its citizens enslaved, leaving them without magic or a monarch. Now, the Winterians' only hope for freedom is the eight survivors who managed to escape, and who have been waiting for the opportunity to steal back Winter's magic and rebuild the kingdom ever since.
Orphaned as an infant during Winter's defeat, Meira has lived her whole life as a refugee, raised by the Winterians' general, Sir. Training to be a warrior—and desperately in love with her best friend, and future king, Mather — she would do anything to help her kingdom rise to power again.
So when scouts discover the location of the ancient locket that can restore Winter's magic, Meira decides to go after it herself. Finally, she's scaling towers, fighting enemy soldiers, and serving her kingdom just as she's always dreamed she would. But the mission doesn't go as planned, and Meira soon finds herself thrust into a world of evil magic and dangerous politics – and ultimately comes to realize that her destiny is not, never has been, her own.
---
Snow Like Ashes is amazing!! It's well-written, incredibly detailed and on point. Its world is beautiful as well. It contains a land that has been divided in seasons and musical notes. Meira and her group of survivors are from the land of Winter. A war broke their home, forcing them to run for their lives. Having the son of the late Queen in their midst would probably have them killed if Spring would ever find them.
Aside from staying hidden from Spring, the group is tasked with finding the Queen's conduit, an amulet that enables its rightful master to practice magic based on the country you were born in. During the war, Winter's conduit was broken in half by Angra of Spring. Ever since that moment, the pieces of the conduit have been separated and hidden away.
One day, word of the conduit travels to the group. Sir, their leader, decides its time to go on a mission. Meira, however, is always exempt from these missions much to her displease. Like every other time, Sir makes her stay at home and watch camp with the others BUT Mather has other plans. Mather, prince of Winter, is Meira's lifelong friend. They grew up together and have been inseparable since birth. Going against Sir's wishes, he fakes an injury so that Meira can go on the mission while he stays home.
It works.
Meira is catapulted into a mission that could have her killed if she isn't careful. Not too long into the mission, things start to go awry. Meira is caught and taken prisoner by Spring's men. From that moment on, Meira starts to notice things that have been kept secret from her by her own people. Hidden truths and histories.
When Meira finds her way home with a piece of the conduit, the group has to run towards Cordell. Their hiding place has been compromised by Meira's followers so to keep everyone safe, they have to forge an alliance. That's where we meet Theron, prince of Cordell which is a Rhythm. To forge an alliance between Cordell and Winter, Sir arranges for Meira to marry Theron.
But Spring rises sooner than everyone anticipated. An army large enough to overthrow Cordell comes forward. Yet again, Winter's survivors are at risk of getting killed. To stop that from happening, Meira mingles among the soldiers and wants to fight alongside them. However, the battle is fiercer than she expected and she ends up being taken. This time they throw her into a slave camp where she meets Winter's other survivors. Those who have been taken by Spring and locked up for good.
"Someday we will be more than words in the dark"
I love this book with a passion. It seriously is one of the best books that I have ever read. It'll make you fall in love with everything only to rip your heart to pieces in the end. There's a strong sense of mystery and enough suspense to keep you craving for more. I was unable to put the book down until I was finished.
I love it so much!
With love,
Leanne