I was tagged by Melissa to do the #TastyPastryBookTag. She's got an amazing blog. And yes, consider this a hint to check it out 😉
---
Croissant:
Name a book that everyone loves including you.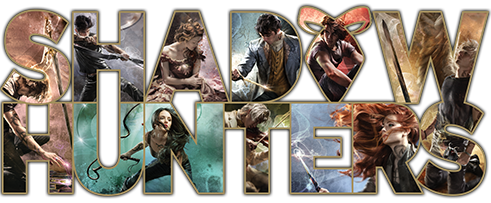 I specifically put this picture in here because I wanted to use all of the Shadowhunter books by Cassandra Clare. I don't have a top 5 or 10 out of her books. I love them all. Everything that has slightly to do with Shadowhunters is part of my obsession. The movie, the TV show, the books….
Okay, there are some haters. Some people think these books are nothing more than rubbish but there's a huge part of the world that loves them just as much as I do. 
---
Macarons:
Name a book that was difficult getting into but was worth the effort.
That was definitely Throne of Glass by Sarah J Maas. It took me almost 4 months to finish the first book because it had caused such a major reading slump that I couldn't even read anything else. I knew it was a big hit due to goodreads reviews and Facebook groups but I tried literally everything to get through it and did not succeed for a very long time. Until I got passed the first half of the book. From there I kinda raced through it and came to love it so much, I practically devoured Crown Of Midnight.
This series is currently one of my favorite series and I can't wait until the fifth book is here.
---
Vol-au-vent:
Name a book that you thought was going to be amazing, but really wasn't.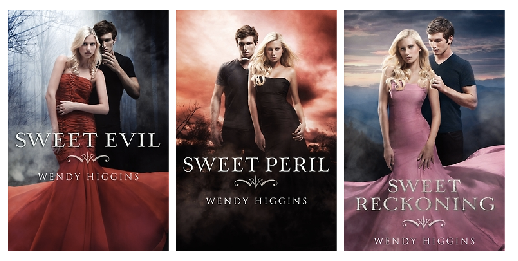 I have to name The Sweet Series by Wendy Higgins for this. There's a lot of reference to this series in Lux by Jennifer L Armentrout so I thought it was going to be amazing. Sadly enough, it wasn't that great. I think I had too high hopes for this series to really give it a chance, though. I can see why many people would like it but the writing was frustrating to me. It felt so fake and forced.. it didn't flow right. I quit the series halfway through the last book. It lost its appeal and there was another book I wanted to read so yeah…. this was not as amazing as I thought it would be.
---
Pain au chocolat:
Name a book that was totally different from what you expected.
I'm literally unable to leave a bookstore without buying any books so when I went inside a bookshop last summer I came across All The Bright Places. Without looking it up on Goodreads (what I normally always do) and reading reviews about it, I took it with me. I only had the synopsis on the cover to go on and thought it was going to be a cheesy love story about a guy with a death wish and a girl who couldn't stop looking at the future.
I was right but also so very wrong. This book is so much more than only a love story. It's about understanding mental ilness and being able to cope with it as a bystander.
And it broke my heart. Like a million times.
*still crying*
---
Profiterole:
Name a book that doesn't get the attention it deserves.
The Wrath and The Dawn by Renee Ahdieh. It's a masterpiece. The book is so magnificent that I couldn't think about anything else for weeks. I'm still rereading chapters, getting all hyped-up and light-headed with feels. Everything about this novel is good. No, better than good. It's great. The cover is beautiful, the hardcover edition is to die for! And the storyline is HOLY HELL SO GOOD.
It's one of the very best books that I have ever read aaaaaaannnnnddddd not many people know about it….
---
Croquembouche:
Name an intricate book.
I'm not saying that Harry Potter is difficult to read or contains a complicated storyline but it does, however, contain an intricate maze of information. J.K Rowling is so talented at what she does. She's managed to put subtle hints to The Deathly Hallows in book one without anyone ever noticing it until they read the last book. J.K does this with all kinds of symbols and references. Rereading the series will bring you new information no matter how many times you've reread them. I mean.. we came across that friggin diadem in book 5. BOOK 5! And we needed it in book 7. How's that for intricate?? ;p
---
Napoleon:
Name a TV show or movie that you thought was better than the book.
MAZE RUNNER!!!!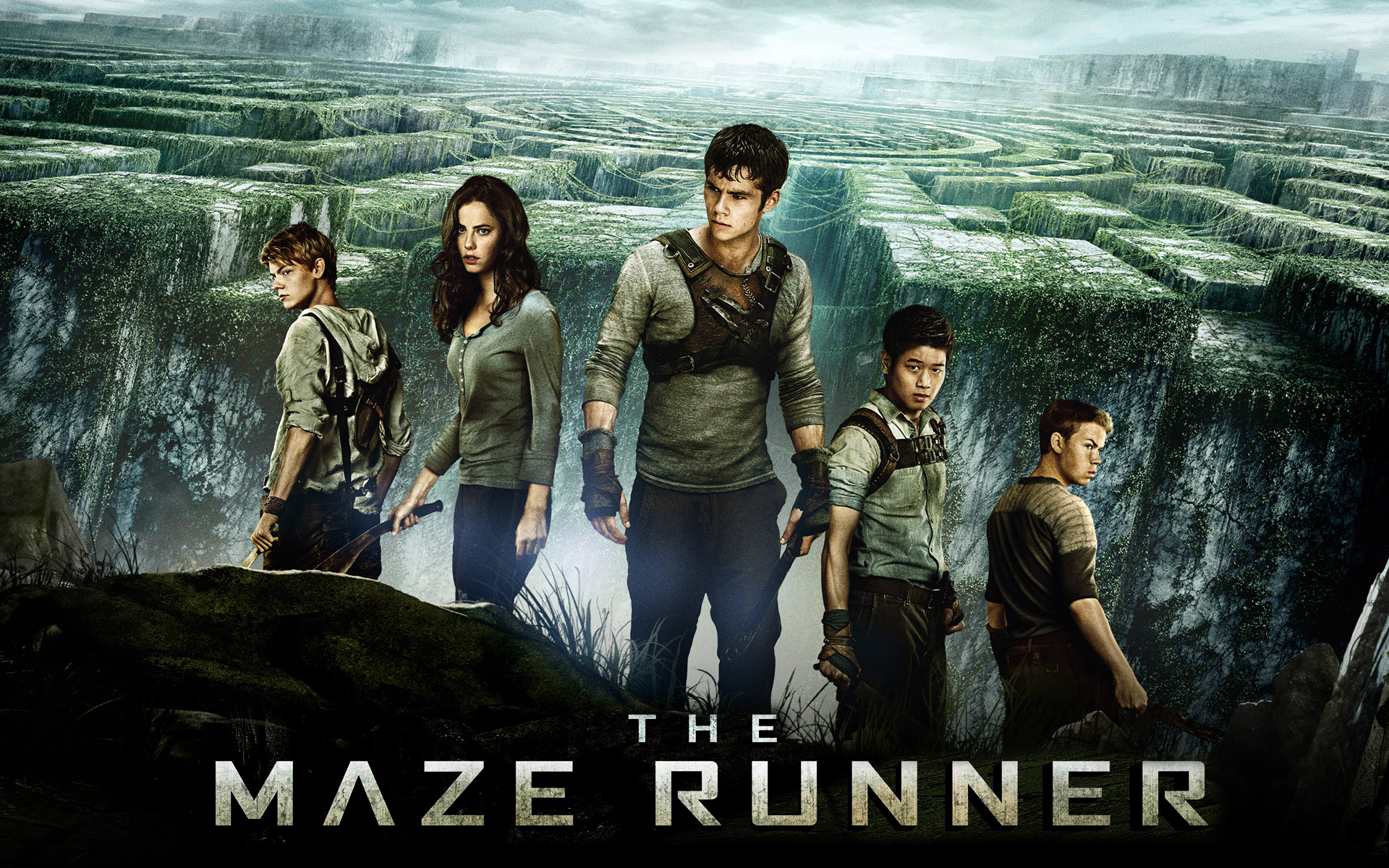 I didn't particularly like the books. I hated getting into Thomas' head. He was so frustrating to me. I did read all the books, though. I was hooked on the storyline (and Minho) and was curious to see how it ended. Surprise, surprise when I finally got to see the movie and was. blown. off. of. my .feet!!!! HOLY SMOKES that movie is awesome!! So much better than the books.
---
Empanada:
Name a bittersweet book.
Clockwork Princess, part three of The Infernal Devices by Cassandra Clare.
I have never ever read a book as bittersweet as this one. Of course it's all packed with the usual amount of Herondale sarcasm and lovey-dovey Gideon/Sophie and Cecily/Gabriel feels that will colour your world pink for the first few moments BUT IT'LL ALL END IN DISASTER.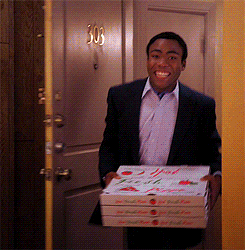 One minute you're happily flipping the pages and the next you're lying on the ground, crying into your hard wooden floor, ripping your heart to shreds because that's the only way to deal with the hailstorm of pain and feels. And when you finally think it's all over and done with, the next storm hits and you're left for dead. 
---
Kolompeh:
Name a book that is set in a place you want to visit.
I have to name Harry Potter again for this one. I mean… I'm 24 and still convinced my Hogwarts letter will arrive at any moment.
I would love to be able to attend Hogwarts and learn how to do different spells, brew potions and kick some serious ass.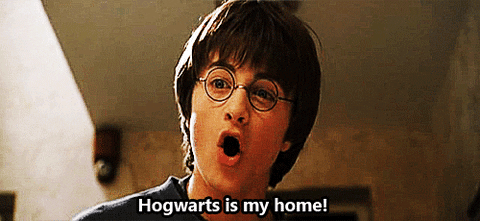 If only…
---
Pate a choux:
Name a delicacy from a book that you would like to eat.
Just for the heck of it, I want to try Izzy's cooking. I want to know just how bad she gets when she's set loose in the kitchen. Fish soup doesn't sound very good but it's Izzy so I would like to try.
And if her cooking is as horrible as they say, I'm all up for Chinese take-out from Luke's hideaway.
---
Eclairs:
It's time to spread the sweet and tasty pastry :p
I hereby tag Leah, from Leah's book blog to do this challenge.
With love,
Leanne