There's a lot of new things coming out this year. It's exciting (and scary) to know that some series I've been reading for years are coming to an end this year. I'm anxious to see those books released. Apart from that, there's a whole world of debut novels and new series coming out this year. I can't wait to see more diversity in YA books.
And HOLY FRIGGIN MOLY there are two Cassandra Clare books this year that she has written on her own, unlike TFSA or TBC. I loved those books too but you could see that they weren't Cassie's books. Too much influence from Sarah and Holly was put into those. I'm not saying they were bad but just…. different. I don't know…
Here's a list of my most anticipated reads this year:
---
The Raven King.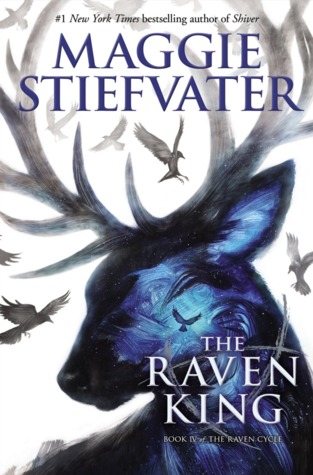 I have been waiting for this book for almost two years. Maggie kept pushing the release date back. It was maddening. BUT the release date is almost upon (4th of March) us and I can barely contain my feels. I really do not know what to expect of this book. The synopsis is as vague as ever and Maggie is being mean on Twitter saying things like "If I say I'm going to kill Gansey, I will kill Gansey" *insert ugly sobbing*
---
Glass Sword.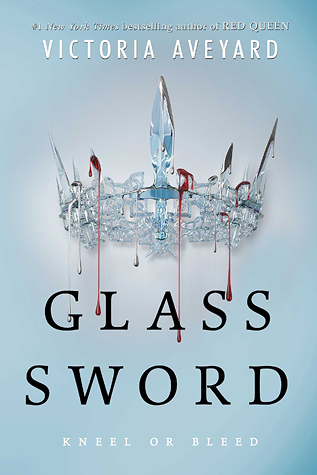 I know.. I already finished this book and reviewed it but it's still worth mentioning in this list. This book was released on February 9th and it was part of my original list. Glass Sword is incredible. It takes some getting in to but it's amazing.
---
Lady Midnight.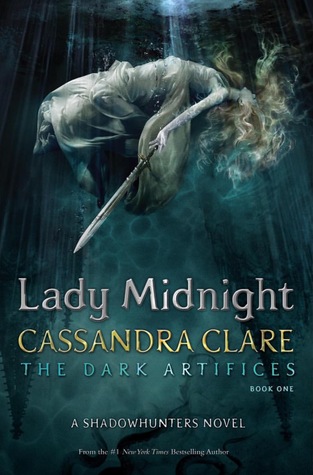 Now this book I have been waiting for since forever. I adore Cassandra Clare. I practically devoured all of her previous books, with the exception of The Magisterium series, and am currently enjoying the TV show Shadowhunters. In City of Heavenly Fire we meet the characters from this book. Immediately, I fell for Julian. He's such a cutie, like a living cupcake.
I think you can read this series apart from the rest of Cassie's books but I do recommend that you read The Mortal Instruments and The Infernal Devices prior to this. It would give you so much more insight to the world, the characters and their background than when you go in blind.
The book will be released on March 8th.
---
This is the second book in the A Court of Thorns and Roses series by Sarah J Maas. It's a retelling of the fairytale The Beauty and The Beast. I really love Sarah's uptake on it and can't wait to see what happens to Feyre in the second book. I'm curious to see what happened to Rhysand in the end of the first book. Also, how Tamlin and Feyre are going to work around her deal with Rhys.
This book will be released on May the 3rd.
---
Ever the hunted.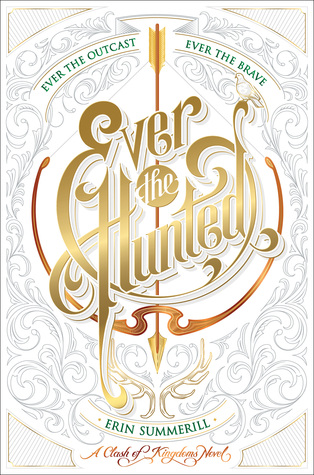 I fell in love with this book due to its cover and the amazing synopsis. It's about bounty hunters and assassins and everything a good fantasy novel needs to succeed. It doesn't come out until late this year but I don't care. I need it. Like right now *cries*
---
Of Fire and Stars.
I'm really looking forward to this book. In my time as a reader I have read very few books with LGBT themes or characters. Okay… I haven't really been looking for them but you have to admit that there's not much LGBT books out there. Reading the synopsis of this story peaked my attention and then the last few sentences blew me away. I mean… a story in which a prinses is married off to a prince she doesn't know and than falls in love with his sister… HIS. SISTER!!! That must be a badass of a book *clicks on want-to-read*
This book will be released on November 22nd.
---
Bright smoke, Cold fire.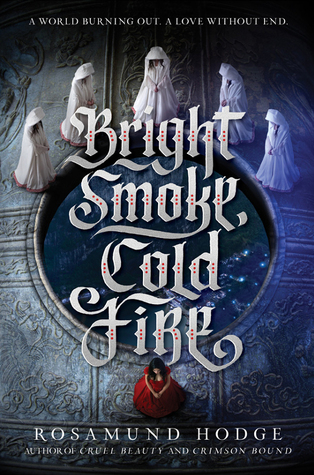 I mean… a retelling of Romeo and Juliet but with necromancers??? Sign me the hell up for that.
---
Never Ever.
Ever since I was little I've been obsessed with Peter Pan. I have seen every movie based on that fairytale, have read the books, the comics and so on. When I went to Disney in Paris, I was that geek who geeked out in front of Tinkerbell's shop.
Whoops.
This book is a modern retelling of Peter Pan. It looks a lot like the story that Disney told us. I don't know if it resembles the original at all but I'm going to find out when it's released on June 21st.
---
The Forbidden Wish.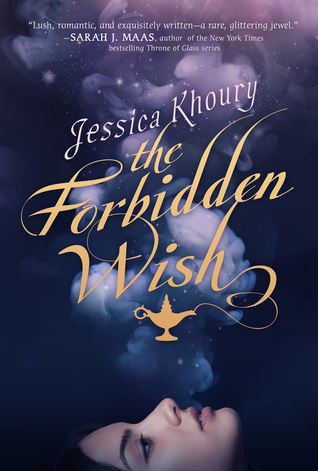 This book was released two days ago so I haven't read it yet. I'm very excited for it, though. After reading The Wrath and The Dawn, I've been searching for more Mid-East based books. I'm fascinated by their lore and stories. This book fits perfectly in that picture. It's about a Jinn trying to gain her freedom but falling in love makes that difficult.
I'm so excited!!!
---
Frost like Night.
I adore Sara Raasch. The first two books in this series were beyond amazing. I really recommend this series. It's insanely good. It has magic, countries that represent seasons or musical notes, kings and queens that want to murder each other. Overall, it's gorgeous.
I don't know what to expect in book three. Mather and Meira were separated and Meira is on her way to understand her power and to find a way to wield it while Mather stays behind to protect their people. Hopefully, book three will give us both of their POVs again 🙂 I love getting into Mather's head as well as Meira's.
This book will be released on September 20th.
---
The Beauty of Darkness.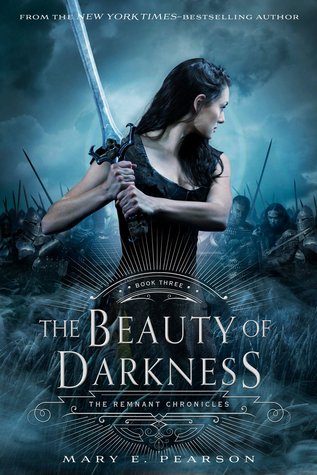 I'm extremely excited about this series. I did reviews on the previous two books so if you want to know what it's about, head over to Mary E Pearson's category on this blog. Anyway, this third book will be the final book of the series *cries* and I hope it'll give us some answers concerning Lia's gift and the history of Venda. AND I hope we get to see Kaden again because at the end of book two I'm not even sure he's alive anymore.
*crawls into a corner and sobs*
Worst thing is, I have to wait until August 2nd to find out if my baby is still breathing or not.
---
Chain of Gold.
As there's no cover yet, I can only provide you with this ugly thing. Chain of Gold is the first book in Cassandra's new series The Last Hours which will revolve around James Herondale *screams internally* I cannot express my feelings for the Herondale boys enough. It's impossible to say it or write it down because nothing… nothing I say will get it right. James is my baby. I fell in love with him while reading TFSA. I know the books will probably kill me due to feels but it's worth it.
Chain of Gold was planned for late 2016 but it could be 2017 before it's released. I'll keep you posted 🙂
---
The Rose and The Dagger.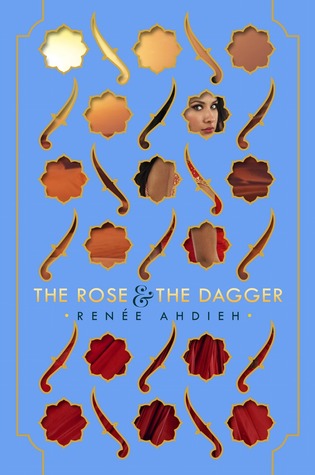 The Rose and The Dagger is the second book in Renee Ahdieh's The Wrath and The Dawn series. Book one was so good that it put me in a book hangover for weeks. I couldn't think about anything else besides Sharzhad or Khalid and whether they were going to be okay. I hated that I had to wait until May 3rd to get more answers but I'm stuck here waiting.
---
 Rebel of the Sands.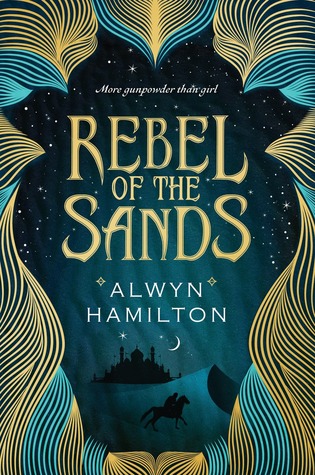 On Goodreads it says that this book is released on March 8th but it's already out there. A friend of mine has finished it already and she loved it. I can't wait to read it too. The synopsis sounds very interesting. The cover is beautiful and daaaaaahhhhh I just want to read it.
---
Untitled.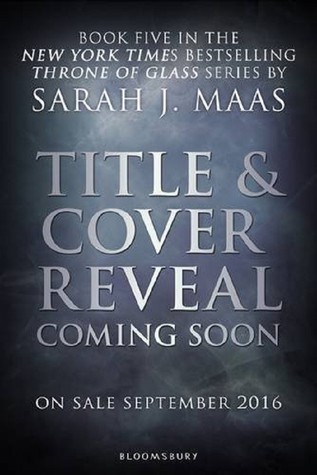 As a huge fan of the Throne of Glass series, this one can't be missed on this list. Queen of Shadows leaves us at a forked pathway. Aelin goes one way and Dorian the other.
Thankfully, the King is dead but the threat, however, ain't over yet.
---
And that was it 😀 These books are my most anticipated reads for this year. Of course I might add a few whenever I find something new but this is my list currently.
If you have any recommendations for me, please let me know. Could be a new release or an old one. I'm always up for new titles 🙂
With love,
Leanne