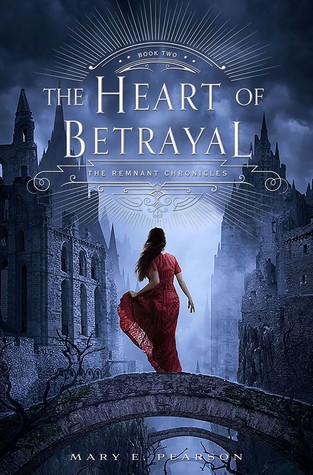 Held captive in the barbarian kingdom of Venda, Lia and Rafe have little chance of escape. Desperate to save Lia's life, her erstwhile assassin, Kaden, has told the Vendan Komizar that she has the gift, and the Komizar's interest in Lia is greater than anyone could have foreseen.
Meanwhile, nothing is straightforward: There's Rafe, who lied to Lia but has sacrificed his freedom to protect her; Kaden, who meant to assassinate her but has now saved her life; and the Vendans, whom Lia always believed to be savages. Now that she lives among them, however, she realizes that may be far from the truth. Wrestling with her upbringing, her gift, and her sense of self, Lia must make powerful choices that will affect her country… and her own destiny.
---
I seriously don't know why it took me so long to finish this book and why it caused me to have such a deep reading slump that I felt like faceplanting myself and never get up because this book is anything but dull.
Whereas book 1 was one big mind-fuck that blew me off my feet and had me feel like a crazy-pants, this book was a little les intense. At the beginning…..
In The Heart Of Betrayal, Lia and Rafe are taken prisoner within the walls of Venda. Everyone there, due to Kaden, knows who Lia is and assumes she has the gift so they keep her alive. Rafe, however, they don't know much about. His identity remains hidden while he poses as a messenger from the Prince. For that, they separate the two. Lia is to live with Kaden in his quarters and Rafe is held prisoner behind bars.
During her time as a captive, Lia learns all there is to know about Venda. She learns its language, its way of life, the religions and so on. She emigrates to perfection but all with escape in the back of her mind. In all her attempts to make it seem like she's agreed to stay in Venda, she secretly plans to get Rafe and herself out of the city and back to his home where they'll both be safe.
But things are not that easy. Especially when Lia's being watched by the Vendan Komizar. Lia's nothing more than a slave to him. He uses her to taunt his assassin and Morrighan as a kingdom while making her do stuff she would normally never do. His will is her law.
 The best part about this book was getting to know Kaden. I missed that in the first book, especially since we all thought certain things were certain things and not the other way around. Kaden as a character is fascinating to me. There's so much more than meets the eye and I want to find out who he is and why he's become the way he is. I feel like we've only scratched his surface. I can't wait to see more of him….
*remembers the ending* 

Apart from the amazing character building, there's more world building as well. In the previous book we got a good sense of the different countries, the languages and some of the cultures but in this book we really delve into the folklore of both Venda and Morrighan. We come to find out more about Lia, her gift and the history behind it.
Mary is very skilled at building her own world along with religions, Gods and ancient powers. It's so neatly woven into the story that it becomes a mystery of some sort. There's always a second guessing to things and not only with Lia. Rafe and Kaden represent mysteries of their own AND DAMN THOSE CLIFFHANGERS AT THE END OF THE CHAPTERS. They swung me every each way and left me gasping for air and wishing I hadn't read a damn thing but I kept going and I'm glad I did.
p.s) GIVE ME THAT THIRD BOOK NOW!
With love,
Leanne