We've all been there. Everyone, boy or girl, has been down the road of book crushes before and that road will never end.
In every YA book there's a hint of flirtation, if not a full-blown romance. There's a
badass but somewhat naïve herïone who meets a super hot guy with dimples and they fall in love. And don't forget the troubles they need to overcome like world domination or the apocalypse. It's the number one set-up for a YA novel. And if we're truly lucky, we'll get a love triangle between one girl and two super hot guys with dimples *shivers*
Every now and then, while reading, you'll realise that you're falling -hard- for one or two characters in a book and feel drawn to them. You favour them over the rest and would do anything just to make them happy.
Soon you'll be crying, screaming and praying for the character's happiness and that's when your crush begins. This character becomes your entire world and nothing else matters. And if that character's in pain, you hurt for him or her and you literally feel like flushing the book until there's nothing left but the pieces of your broken heart.
My Book crushes.
Since I started reading I've been through countless of bookcrushes and many of them have left a gaping hole in my heart because… well…. let's just say that almost all my favorite characters currently reside below ground *sobs*
Over the years, I have fallen in love with more characters than I can count. Here's a short list of my husbands, boyfriends and children:
Uriah – Divergent.
Uriah has been and will forever be a bookcrush of mine. When he popped up in the first book I was immediately hooked on him. Out of everyone in the books, I liked him the most since he was not bound by romance or something like that. He was loyal to his brother and to his friends and he would die for them.
I was so angry when they didn't include him in the first movie but, thankfully, he is in the second movie. The trilogy wouldn't be complete without him and, eventhough I dread the day Allegiant comes out in cinemas, I'm excited to see even more of him. 
Chubbs – The Darkest Minds.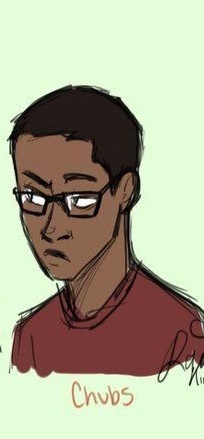 While everyone was swooning over Liam or Clancy, I was head-over-heels in love with Chubbs. I love him for his loyalty to his friends and his protectiveness. He can be a dick sometimes but he's got a big heart. Chubbs is the brain of the group and makes sure they stay together. He even sacrifices himself to do so. 
Dimitri – Vampire Academy.
Dimitri is an all-time favorite of mine. I love him to death. I love his banter with Rose and his I-don't-take-crap-from-anyone attitude only makes him more attractive. He truly is death in a duster and a badass God no matter what he does.
Choosing him as my favorite didn't make reading this series easy. For those who have read the series, you know what I'm talking about. If not, buckle up and enjoy the painful ride. 
Will – The Infernal Devices.

Now, this one is a little complicated to explain. Loving Will means that you love Jem automatically as well. You can't love one without loving the other. It's due to their parabatai-ism. They're two sides of the same coin, One cannot go where the other can't follow and thus…. love them both. Still, Will is my favorite. Jem is too soft for me *please don't hate me*  and since I chose Will as my fave, I'm still unable to reread the series. I can't even get through a short story with Will in it without bursting into heartache and crying buckets full of tears. 
Jace – The Mortal Instruments.
I'm a huge sucker for a particular bloodline in The Shadowhunter Chronicles. I don't know why but I seem to fall for the guys who like to throw sarcasm around everywhere they go. Also, they're mostly assholes but they're still my babies.
Chaol – Throne of Glass.

I know most of you think Chaol is nothing but a troublemaker who yearns for Aelin and does nothing but ruin things but I love him with all my heart. The fierceness of his friendship and loyalty is what draws me to him. And he's the only true human left in the books. Everyone else is practically a God since they can breathe fire, turn into birds or practise huge amounts of magic but Chaol only has his sword and his wit …. and he's not even that funny. Okay, yes… he was a dirtbag towards Aelin but she wasn't particularly pleasant to him either and while she was on the let's kill Dorian warpath, Chaol made sure his lifelong friend would not be harmed but saved instead.
I could talk about my passion for Chaol for ages, but I'll leave it at that.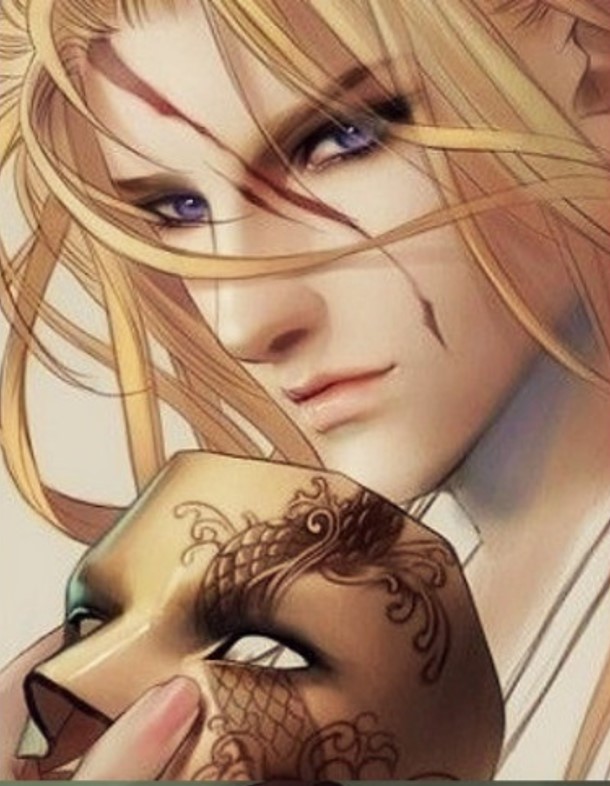 Tamlin – A Court of Thorns and Roses.
Holy…. Sweet….. Mother….. of…. All things holy!!!!
Tamlin is one hell of a hottie ❤ He's sexy and yummy and all that's in between. Apart from that, he's kind and warm which Fae are mostly not. I've only seen a bit of him in ACOTAR and I can't wait to see more of him in the second installment of this series.
Daemon – LUX.

Daemon is my bae. He's everything I want, need and crave and I hope with everything I have that there's a Daemon waiting for me somewhere. While reading Lux I was continuously fanning myself whenever Daemon and Katy hit it off. He's so incredibly sexy but not as animalistic as Tamlin from ACOTAR. Daemon's more pure and gentle with a hint of douchebaggery but he means well. I read Oblivion at the end of last year and I fell in love a little more each day. 
Kaden – The Remnant Chronicles.
You're probably thinking… why Kaden? LOOK AT RAFE!!! But nope, not for me. Because I thought certain things were a certain way in the first book -before that major mind-fuck blew everything to bits- I was already interested in Kaden but he seemed tucked away into the background. He was quiet but still desperate to try and get Lia's attention. I wanted to know more about him and I thank the Gods for giving me The Heart of Betrayal in which we get to know Kaden more and more 😀 
Peeta – The Hunger Games.
This one was very painful. Not only did the heartache cause me to speed through two books but it also made me cry like a baby and throw my ereader across the room. Of course, at that point, I had already seen the movies so I knew where the books were headed but BOY WAS I NOT PREPARED FOR THAT HAILSTORM OF FEELS. 
Khalid – The Wrath and the Dawn.

Khalid is my latest crush. I never thought I would fall for him since he's a murderous and obnoxious prince in the book but… ugh… I fell head over heels for him. He's not what Sharzhad thinks he is at the beginning at the book. Yes, he still murders people but we come to understand why and for whom. I can't say too much otherwise I'll ruin the whole thing for you guys but my heart goes out to him.
So these were a few crushes of mine (among the many… *whoops*)
With love,
Leanne
Who are your bookcrushes? Do you have only one or do you have more? And why do you love him/her/them so much?
​Let me know in the comments 😀